UAE: Popular Diets on Social Media
Which food diets are the most popular on social media in the UAE and worldwide?
With the new year unfolding and health and wellness become a priority for many since the pandemic hit, we used our social listening tools from Synthesio to identify the most common diets mentioned on social media in the UAE and globally. 
Vegetarian and low carbs diets are the most common in the Emirates and on a global level.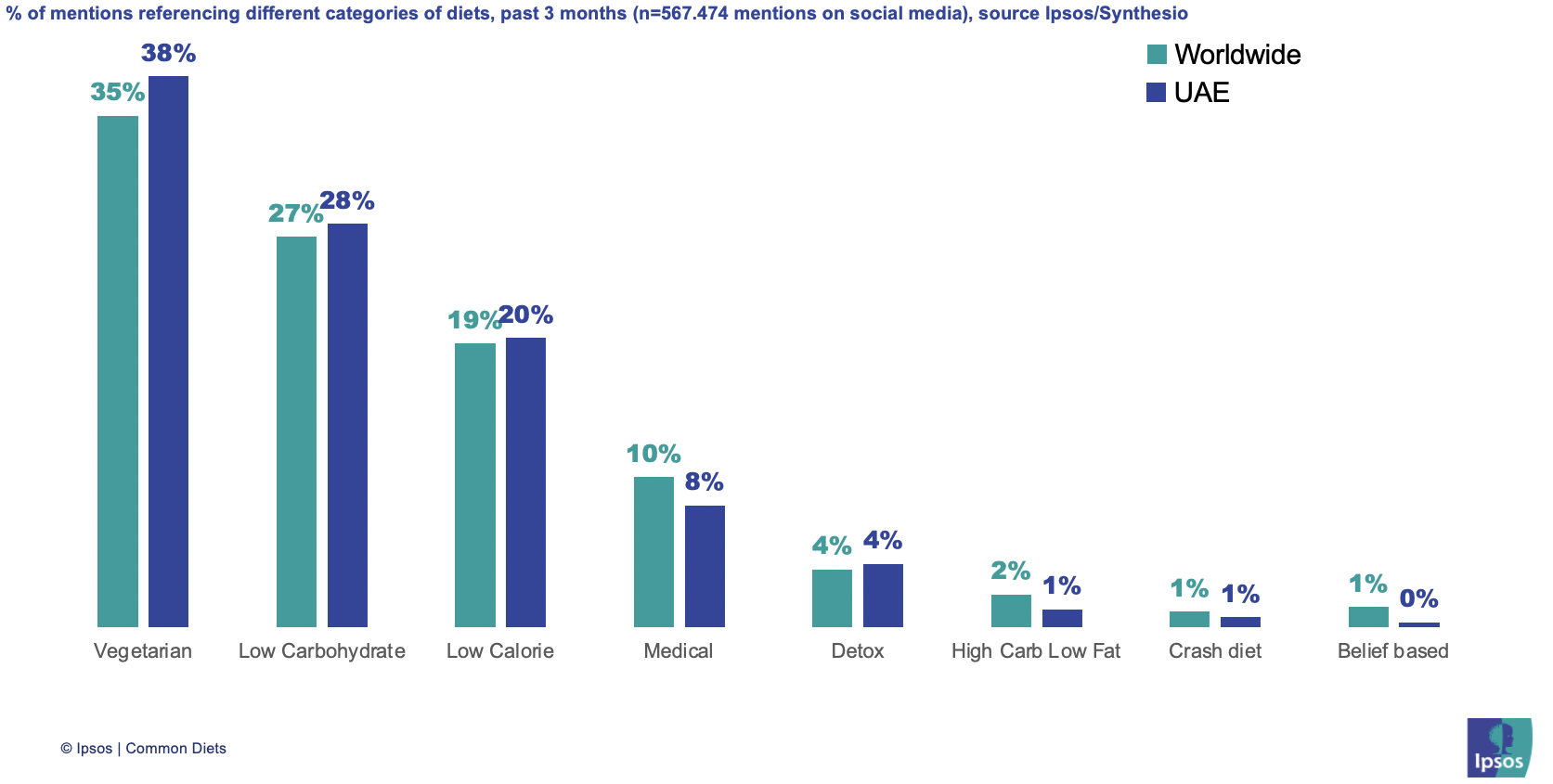 Health benefits were stressed on for the vegetarian diet, while the low carbohydrate diet is more important for weight loss.