Social media monitoring the fast-paced landscape of climate change conversations
The view from online: unfiltered, uncensored & unsolicited.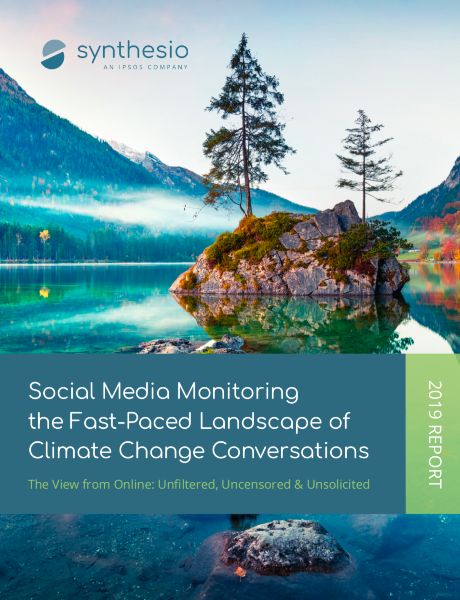 Conversations about climate change are moving at light speed. Practically every day, global warming rattles new places, people, and living things — and people talk. The rate of occurrence of natural disasters and geopolitical events catalyzes an infinite amount of conversations on social media. By the time any actual data can be collected and synthesized, the Internet has moved on to the next trend.
By using advanced social listening dashboards, Synthesio was able to gather a comprehensive overview of the landscape. The analysis of six significant impacts of climate change, particularly extreme weather, food, wildlife, forests, oceans, and freshwater, illuminated many insights for readers. For each of these topics, Synthesio highlighted an example of a business or industry doing a particularly commendable job in taking environmental concerns of consumers into account.
Public pressure has pushed big businesses to reach a tipping point where they need to pursue a sustainable business strategy or risk being left behind. Social media data provides business insights on what consumers care about, which can inform a company's roadmap and investment decisions. Conversely, nonprofit organizations have the opportunity to boost awareness and fundraising opportunities through a robust social media presence.
Read the full in-depth report for unique social monitoring insights here.