Ipsos Study: How does the Swiss population make payments?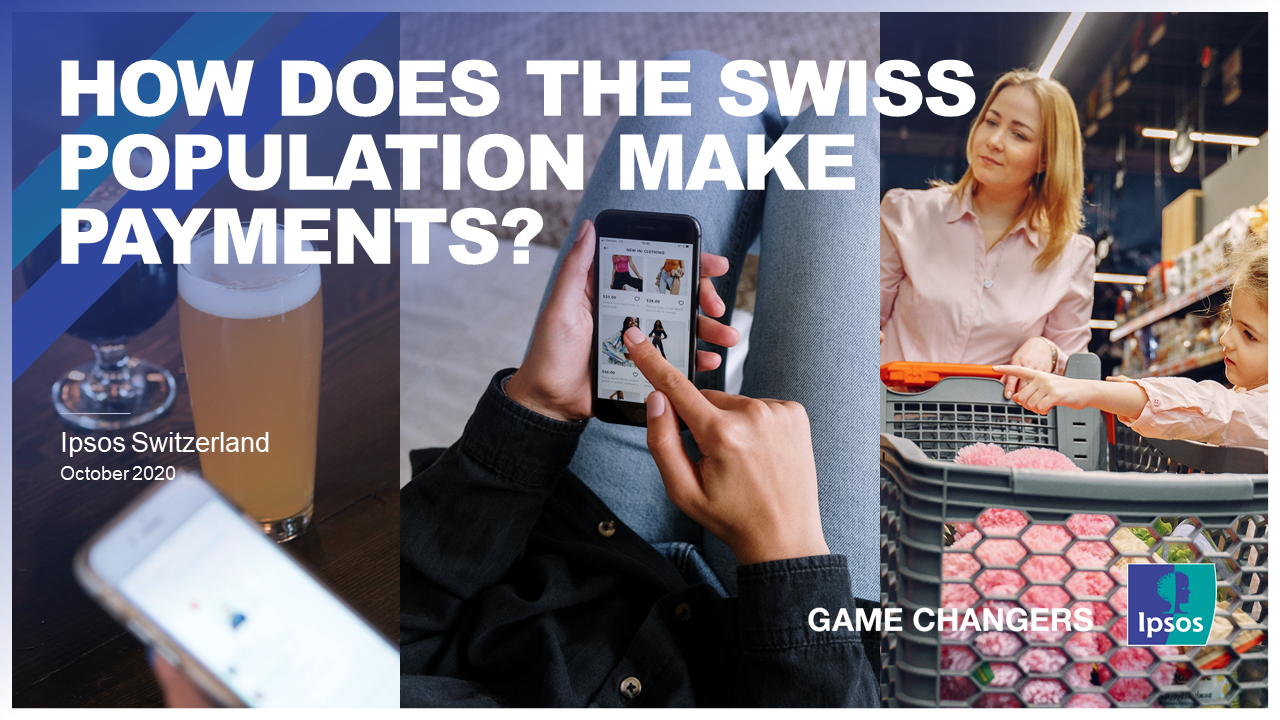 The Ipsos survey was carried out in August 2020, illustrating the initial trends with respect to the various payment methods and providers used after the emergence of COVID-19 in Switzerland.
TWINT is by far the provider that most frequently comes to mind first out of all of the providers of cashless payment systems (top of the mind). Among 16 to 34 year olds, TWINT is instantly named first as frequently as all of the other providers put together. If you show a list of all of the different payment methods and providers (aided awareness), almost everyone in the entire population and in all age groups recognises all of the major providers. The only discrepancies are with the direct debit procedure (LSV), which is much more well-known among the older generations than the younger generations.
In general, bank transfer is the preferred payment method, followed by debit cards, the credit card and TWINT.
There are, however, clear differences in terms of the preferred payment method when paying in a store (POS), when purchasing something online (ECOM) and when sending money to friends and family members (P2P). Debit cards, cash and credit cards are preferred when paying in a store. Credit cards, PayPal and TWINT are preferred when purchasing something online, whereas TWINT is the number-one choice for Peer-2-Peer payments.
A preference for debit cards and TWINT was demonstrated by 16 to 34 year olds.
TWINT is seen as being hygienic, innovative, an app that makes everyday life easier and is easy-to-use.
The reasons for people preferring TWINT are that "it is quick and easy to use", "you always have it to hand", "it's simple to use" and "the money is transferred directly from your private account". On the other hand, the main reason for not using TWINT is habit.
One-quarter of the Swiss population plans to use TWINT more frequently in the future. More than half of current and potential TWINT users have also said they would use TWINT more frequently. Users of other cashless payment methods and providers have said they would continue to use these services to the same extent in the future or even more frequently.
Here you find the press release of TWINT with further information.
---
The study was conducted by Ipsos in Switzerland on behalf of TWINT from August 7-15, 2020.
In a quantitative online survey (CAWI) in the online panel, 800 people, representative of the Swiss online population in German-speaking Switzerland, French-speaking Switzerland and Ticino, were interviewed. Quotas were set for age, gender and language regions.