Webinar: Uncovering Patient Insights via Social Research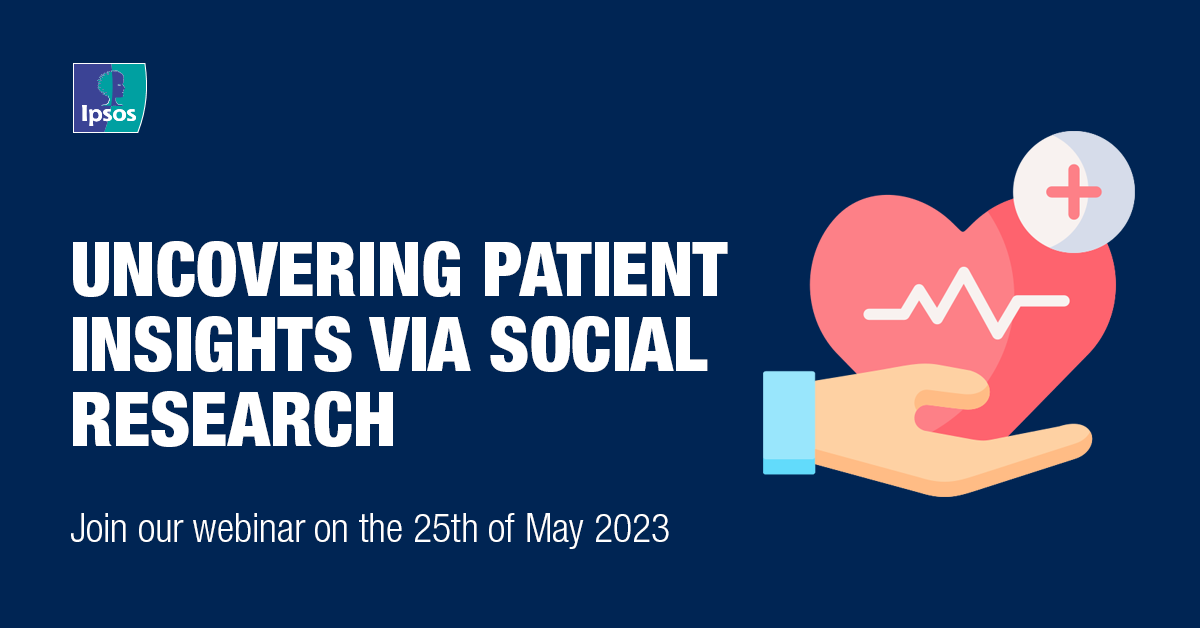 Join our webinar on the 25th of May where you'll learn about the value of using social research within healthcare.
We'll share learnings and possibilities for how to gather knowledge about patients via their digital interactions and dialogue as well as showcase the impact from a study developed in collaboration with Region Hovedstaden Psykiatri focusing on people living with ADHD & Autism in Denmark.
AGENDA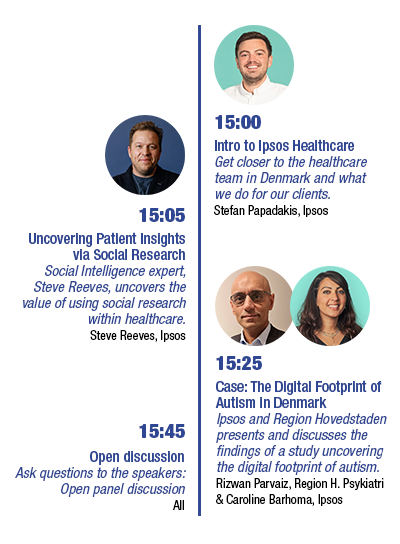 Sign up today to secure yourself a seat. 
Participation is free.
Speakers :
Stefan Papadakis, Senior Insight Consultant, Ipsos Healthcare Denmark

Steve Reeves, Senior Vice President, Digital Strategy, Ipsos Healthcare

Rizwan Parvaiz, Head of Medical Affairs, ADHD & Autism, Region Hovedstadens Psykiatri

Caroline Barhoma, Senior Insight Consultant, Ipsos Denmark