Will agile methods save management from its existential crisis?
A survey conducted by Ipsos and the Boston Consulting Group (BCG) in five major countries (China, France, Germany, United-Kingdom and USA) reveals a genuine distress amongst the managing population and a general aspiration from both managers and their teams for a new model.
Management is no longer a dream job
It is a real crisis as managers surveyed in Western countries express almost unanimously their malaise: 81% say their job is harder: they feel more overworked (71%), more stressed (69%) and less supported (54%) leading 48% of them to feel less motivated than in the previous years. As a result, only 37% of them wish to remain in a managing position in the five to 10 coming years.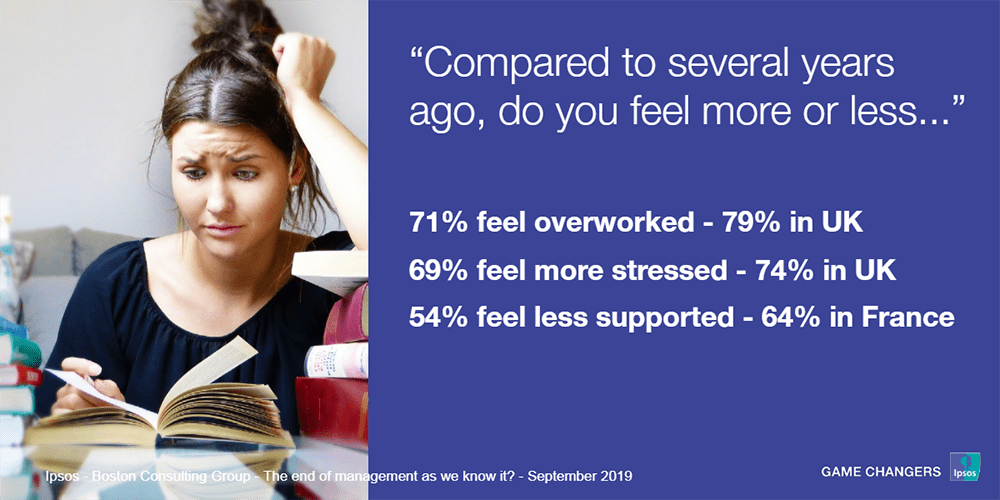 Grass is not greener on the other side of the command line as only 9% of the managed employees aspire to become a manager in the next 5-10 years and 35% of managed employees do not find the position appealing at all (43% in Germany). Becoming a manager is no longer considered as a professional "Grail", it has greatly lost its meaning and is no longer the stuff (professional) dreams are made of.
A change is expected
Managers are the first to await a change in the coming five to 10 years (66%) and 1/3 think their management level will have disappeared by then. Yet they remain optimistic and most see opportunities in the nature of change ahead (digital, new tech, gen Z) but they also ask for upskilling and a clarification of their role…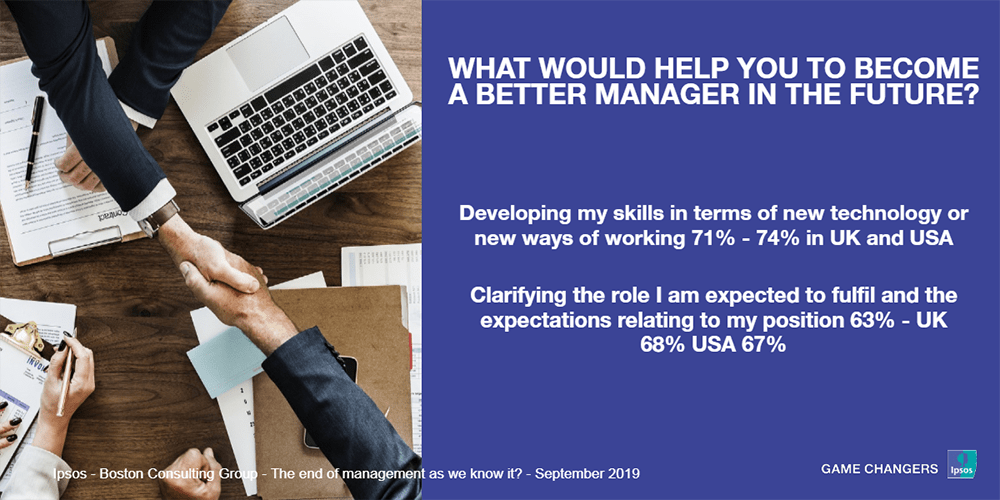 A new perception of the ideal manager
There's no real consensus amongst managers and their teams depending on the country surveyed: French expect a good manager to create meaning and motivate teams (60%), whereas in the United States (59%) and in UK (60%) the ideal manager should help members of their team to develop their skills and give them feedback. In Germany managers are mostly expected to make decisions (49%) and in China to support/explain management decisions and create links with other departments (53%).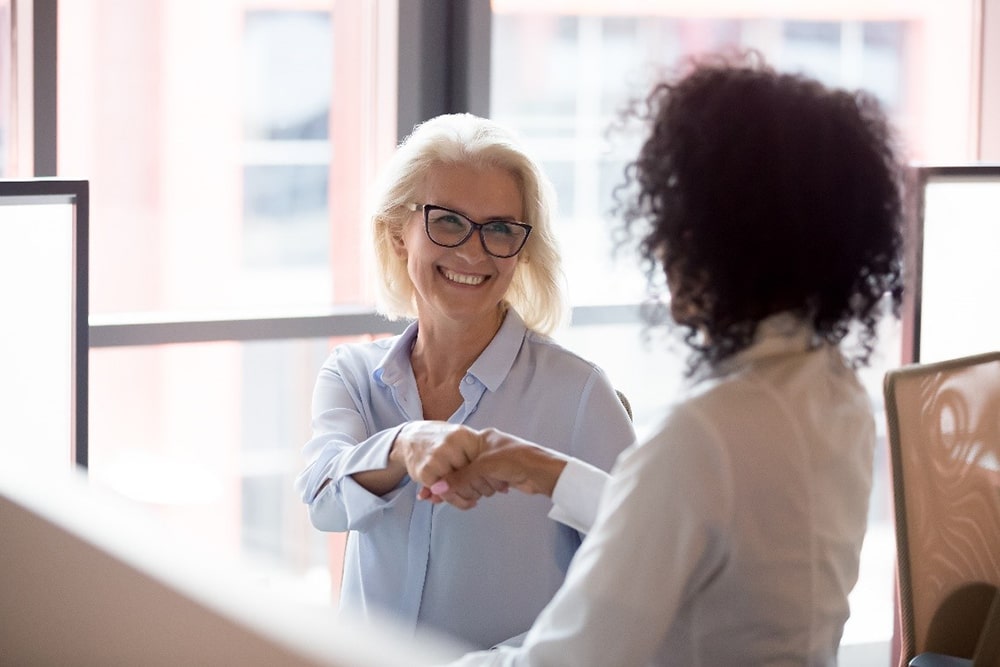 The agile mode as a possible answer
When looking for solutions many answers are emerging. Born in the 2000's in start-ups and web companies the agile mode has been successfully used in more traditional sectors such as banking and automotive. In this model teams are multidisciplinary and more autonomous. A rapport of trust builds up between the manager and his team. The manager is the considered as the primarily guarantor of alignment and autonomy. This new kind of role may bring a solution to the current crisis…
Survey conducted in China, France, Germany, United-Kingdom and United States. 5000 interviews as follow 30% managers (1,500) in companies of 200 employees or more, not members of the company's ExCom, managed by a manager who is not a member of the company's ExCom, managing at least 5 people. 70% people managed (3,500) in companies of 200 employees or more