[PRESS RELEASE] - Ipsos Trust Track
The latest findings from Ipsos Malaysia reveals that the Trust Index has increased from 46% in 2019 to 50% in 2020
The latest findings from Malaysia based on the Ipsos Trust Track, covering 100+ local and internal corporates and institutions in Malaysia reveals that:-
General public and consumers are clearly expecting corporations and institutions to contribute to the pandemic recovery. Many entities have indeed taken the right steps.
The Trust Index has increased from 46% in 2019 to 50% in 2020. Despite the difficult year 2020 has been, it has not impacted trust in corporations and institutions in Malaysia.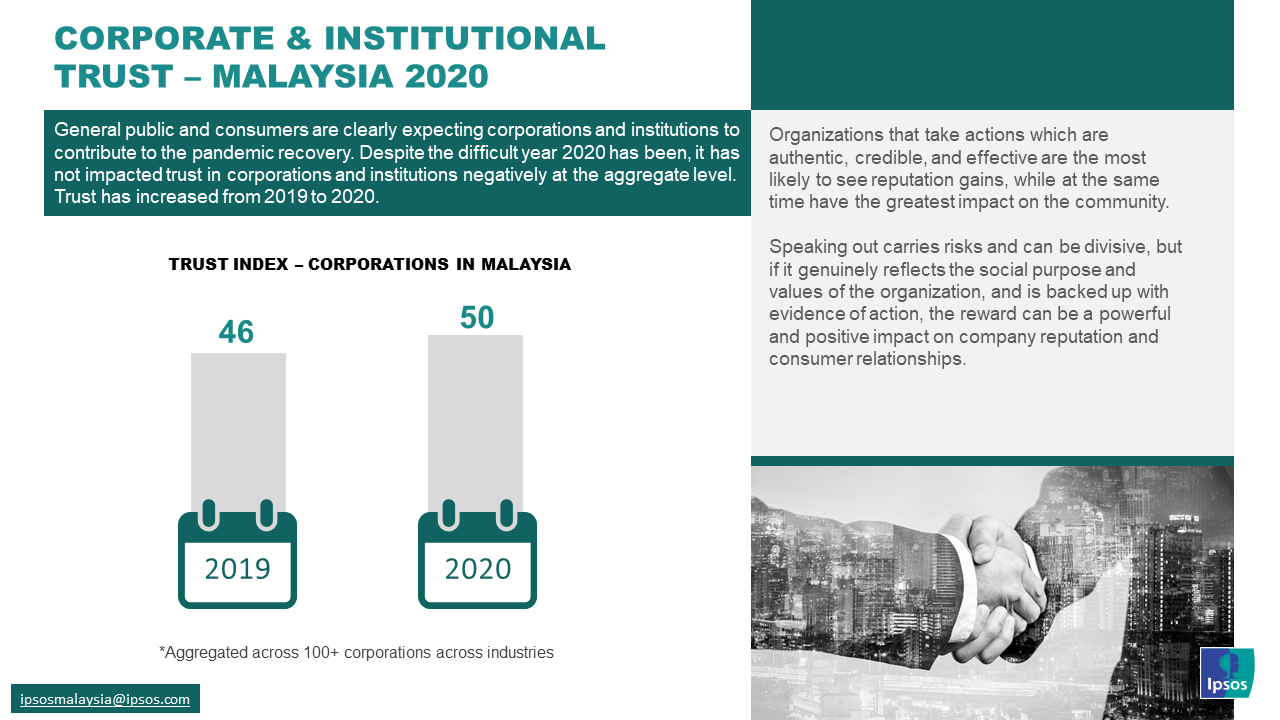 Trust index varies by industry and sectors – while government regulators and GLCs have seen an increase in trust and dominate the landscape as most trusted. Trust in telecom companies have declined in 2020. Trust in financial and media companies found to be stable.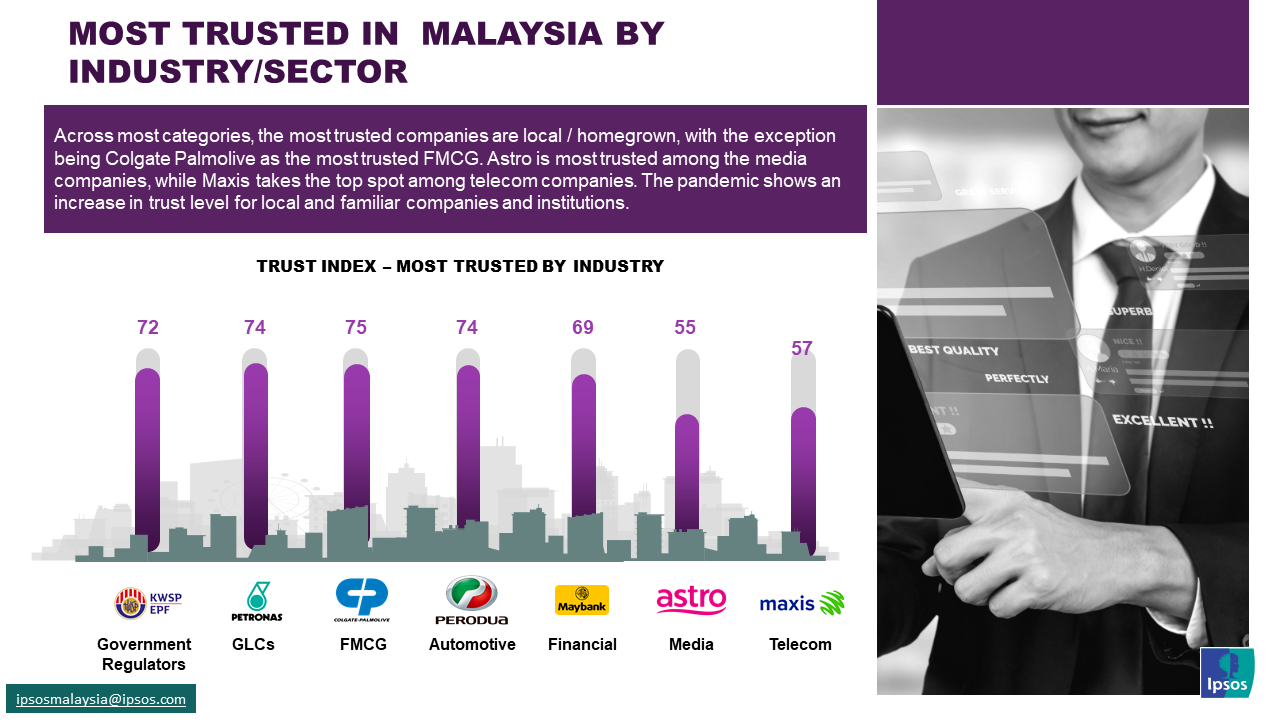 The 5 most trusted Malaysian corporations/institution in 2020 are Perodua (74%), Petronas (74%), EPF (72%), Maybank (69%) and Pos Malaysia (68%). 
-    Across most categories, the most trusted companies are primarily local/homegrown.