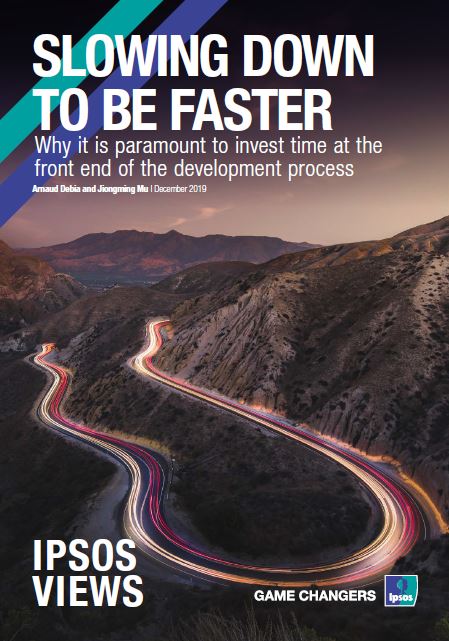 The acceleration of web and mobile technology has profoundly changed people's expectations and perceptions of time. Everything now has to be fast, immediate, even anticipated. Waiting has been consigned to the dustbin: it's so 20th century after all.
The way we work has completely changed too: thanks to (or because of) technology, a lot of us now multi-task at the office, online meetings and instant messaging. Even email is now seen as not being fast enough.
So too have the innovation and creative development processes undergone a similar transformation towards fast and speed. This need for speed impacts research too – instead of testing before launch, clients prefer to launch and learn in market, removing the products or content which don't stick.
Speaking upfront with senior creative agency, marketing and insights executives, this paper explores their views on the relative value of speed and time vs creativity and innovation. The paper further reveals Ipsos insights into the importance of investing time at the front end of the development process to increase overall speed and effectiveness to drive better business results.