At Ipsos we are passionately curious about people, markets, brands and society. We deliver information and analysis that makes our complex world easier and faster to navigate and inspires our clients to make smarter decisions.
We believe that our work is important. Security, Simplicity, Speed and Substance applies to everything we do.
Through specialisation, we offer our clients a unique depth of knowledge and expertise. Learning from different experiences gives us perspective and inspires us to boldly call things into question, to be creative.
By nurturing a culture of collaboration and curiosity, we attract the highest calibre of people who have the ability and desire to influence and shape the future.
"Game Changers" – our tagline – summarises our ambition.
Didier Truchot, Ipsos Chairman & Chief Executive Officer
Welcome to Vietnam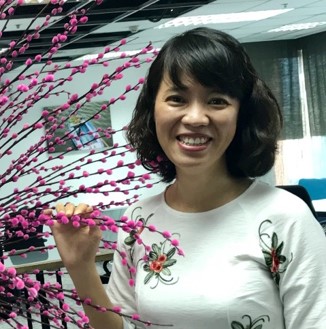 Ipsos started in Vietnam in 2012, after the acquisition of  CBI and Synovate. We focus on building a team with collaboration, expertise and simplicity. We serve our clients with passion and integrity, providing insightful understanding of  people, markets and brands.
We are proud to be the home of researchers.
Ngan Ly, Ipsos Vietnam Country Manager
Our uniqueness: a multi specialist organisation
To deal with its clients' issues and offer them innovative and comprehensive solutions, Ipsos takes an approach that combines the skills in its lines of specialisation.