Africa: Sure Bet or Shot in the Dark?
The Pivot Conference Center
MonteCasino Complex, Fourways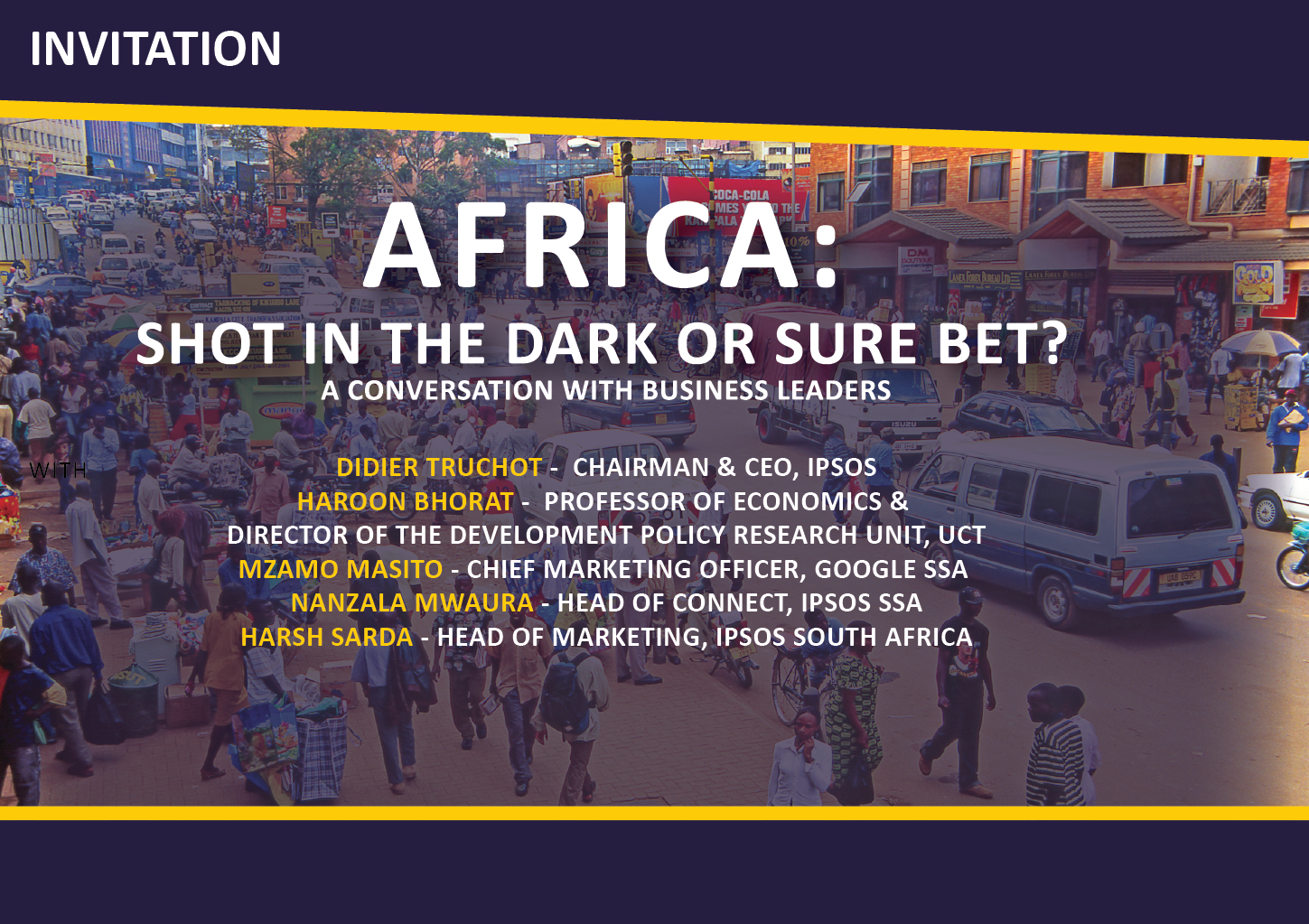 Please join Ipsos and our guests in a conversation about the opportunities and risks of doing business in Africa.
We will examine the changing social, political and economic climate and discuss how businesses can successfully penetrate new market opportunities.