Ipsos in MENA Launches New Syndicated E-Commerce Study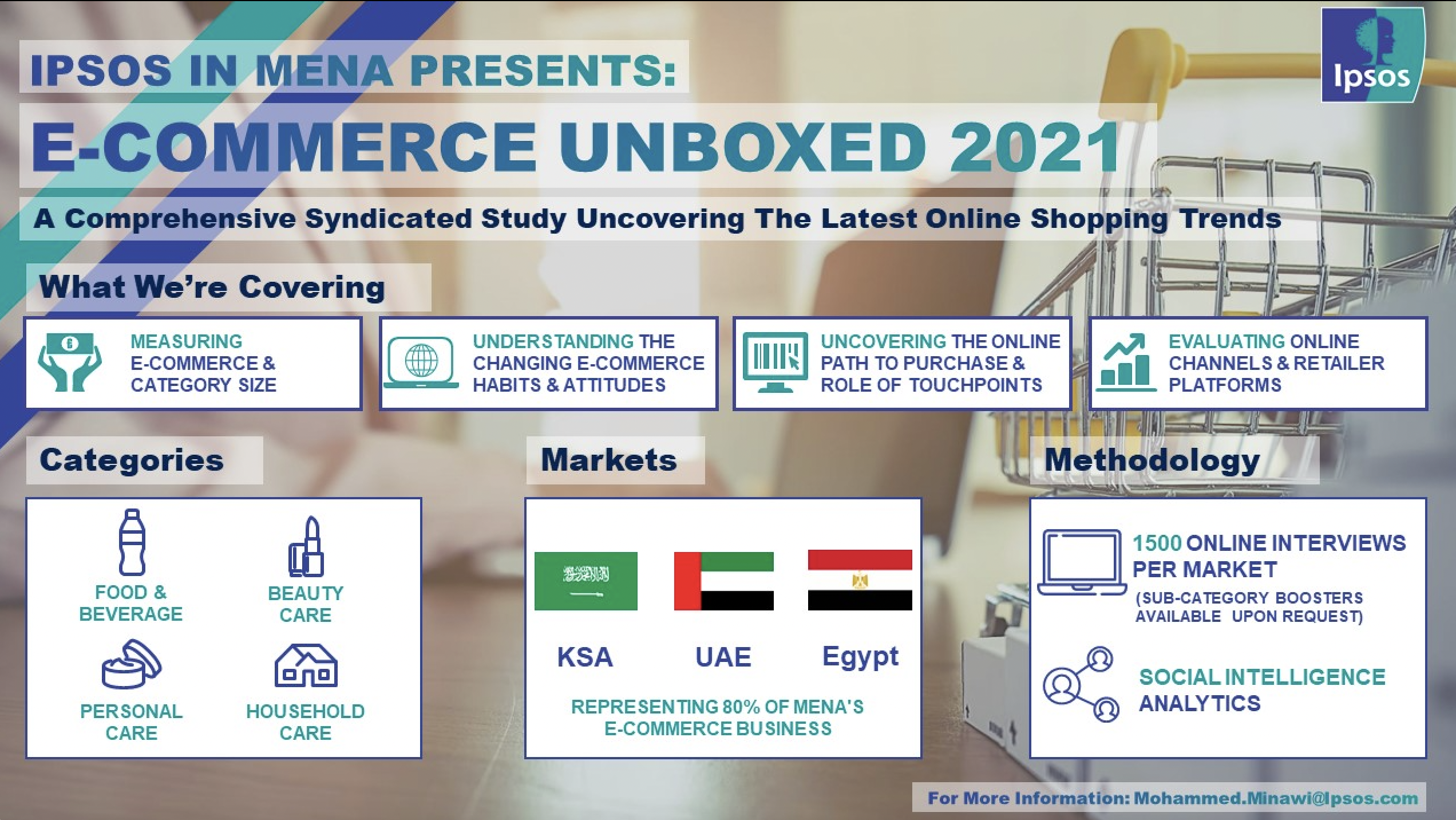 The year 2020 was a pivotal year for all things digital, with e-commerce in specific seeing a massive jump in consumers either using the channel for the first time, or using it more frequently. The share of E-Commerce from total retail sales in the GCC has risen to 11% in 2021, almost doubling from the 2019 levels, and as a result of the pandemic, 4 in 10 online shoppers are now shopping more online, and shopping for many more categories than they previously did. Suddenly, digital shopping channels have become mainstream in key MENA markets, and for businesses to succeed, understanding the evolving consumer attitudes, behaviors and shopping journeys online is critical.
To help clients navigate these changes, Ipsos in MENA is launching "E-Commerce Unboxed 2021", the region's most comprehensive syndicated study on online shopping trends, covering Saudi Arabia, UAE and Egypt, three key markets that make up 80% of the region's E-Commerce business. The study will size the market as well as category activity, delve into consumer online shopping habits, understand the shifts in attitudes towards online shopping, uncover the full online shopper journey per category, and evaluate online shopping channels and retailer platforms. Key metrics will also be trended against results from the 2019 edition. "E-Commerce Unboxed" covers 4 key categories (Food & Beverage, Personal Care, Beauty Care, and Home Care), with additional categories and sub-categories available upon request.