UAE Primary Consumer Sentiment Index - September 2022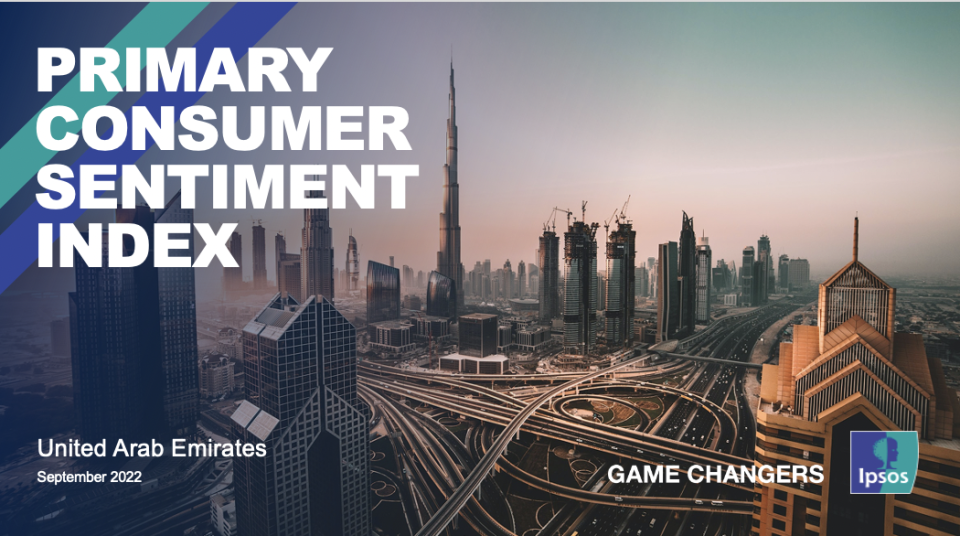 We are pleased to announce the results of the UAE Primary Consumer Sentiment Index (PCSI), that will be running monthly (starting July 2022), and as part of global study, that is conducted across 23 markets. The PCSI is a national survey of consumer attitudes on the current and future state of the local economy, personal financial situation, as well as confidence to make large investments and the ability to save.
By monitoring changes in the index and overall performance, our aim is to provide businesses and policy makers with actual data about specific market and consumer dynamics which can influence decision-making process and provide a better outlook on the economy in general.
For the 3rd month in a row, the UAE is ranking among the top 3 when it comes to its overall PCSI index (currently at a 70.6) and when compared to the 22 other countries. This is driven by the high performance of the country on the 4 main PCSI sub-indices/performance pillars; Current Personal Financial Conditions, Economic expectation, Investment Climate, and Employment confidence. UAE has ranked at the top level (ranking as #1) both regionally and globally, for all these indices, with the exception of the employment confidence (ranking at #14).
The low performance of employment confidence is expected especially when we look the top 5 concerns for consumers in the UAE; where inflation is the top concern (Around two in five, 42%) for UAE population. This is followed by unemployment & jobs as the second top concern (32%), and Covid-19 (30%). Climate change (26%) and poverty & social inequality (19%) complete the top five UAE worries.
Despite these concerns, we see the majority of the population (94%) agreeing that the UAE is heading in the right direction, and 65% stating that the UAE has a strong economy. At a global level, the current state of the economy (rated at 65% strong) was the highest achieved at a global level and when compared to the 22 other countries.
Download