Ipsos ranked #1 Most Innovative Market Research Company
Ipsos is proud to announce that we have retained the rank of #1 Most Innovative Market Research Company by Greenbook's GRIT report for the second year running.
The GRIT report looks at the big picture of the insights industry and includes a yearly 'Top 50 Most Innovative Supplier' list showing which suppliers in the industry that are perceived as most innovative.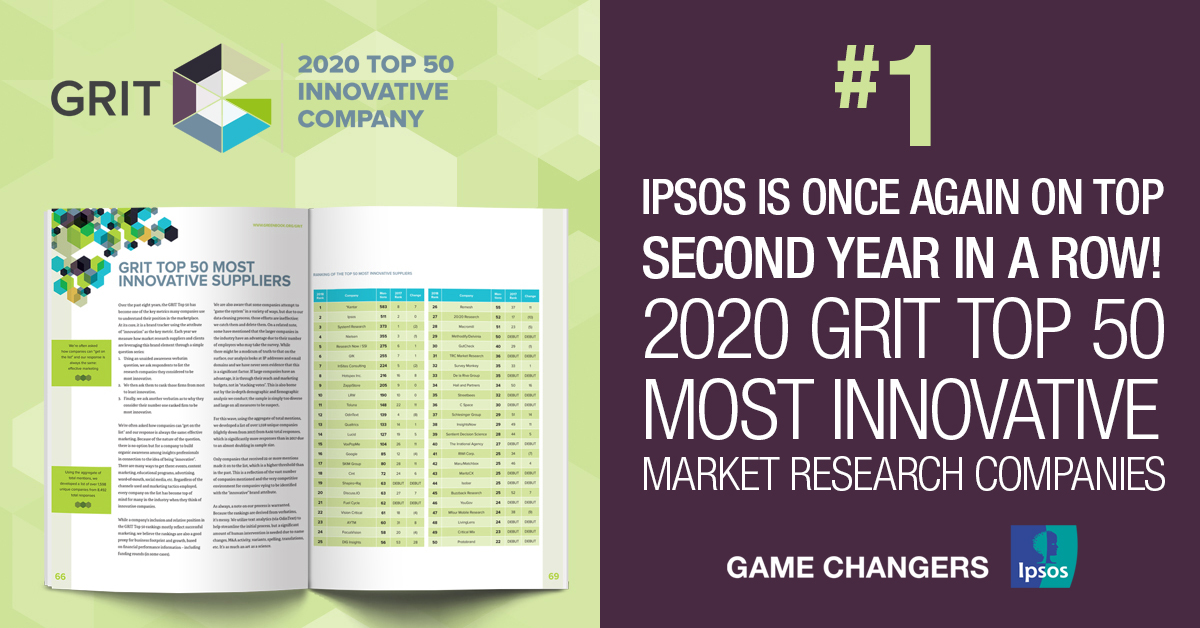 In the 2020 Business & Innovation GRIT Report, Ipsos is once again on top for the second year in a row. Concerning Ipsos position, the report states that: 
"For the second year in a row Ipsos is considered the most innovative company in the world by GRIT respondents. They continue to be recognized for their efforts to embrace new business models and launch new products to edge out their main competitors". 
We are very proud to have retained our rank and fully motivated to continue delivering the most innovative solutions to our clients.
Download the PDF to see the full top 50 most innovative suppliers list.