SCHUR: The Schur spoon delivers high performance in real-life testing
Discover how we helped Schur ensure that consumers' demands are met when using cardboard spoons in on-the-go products.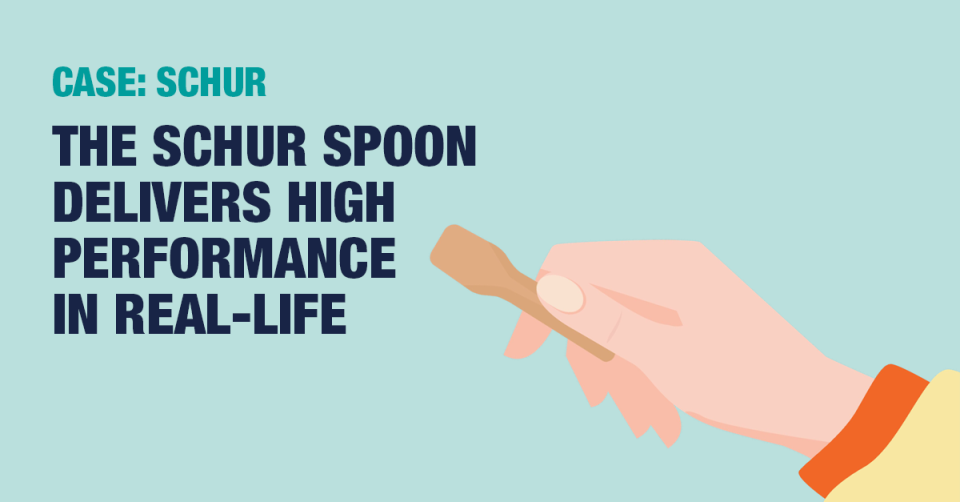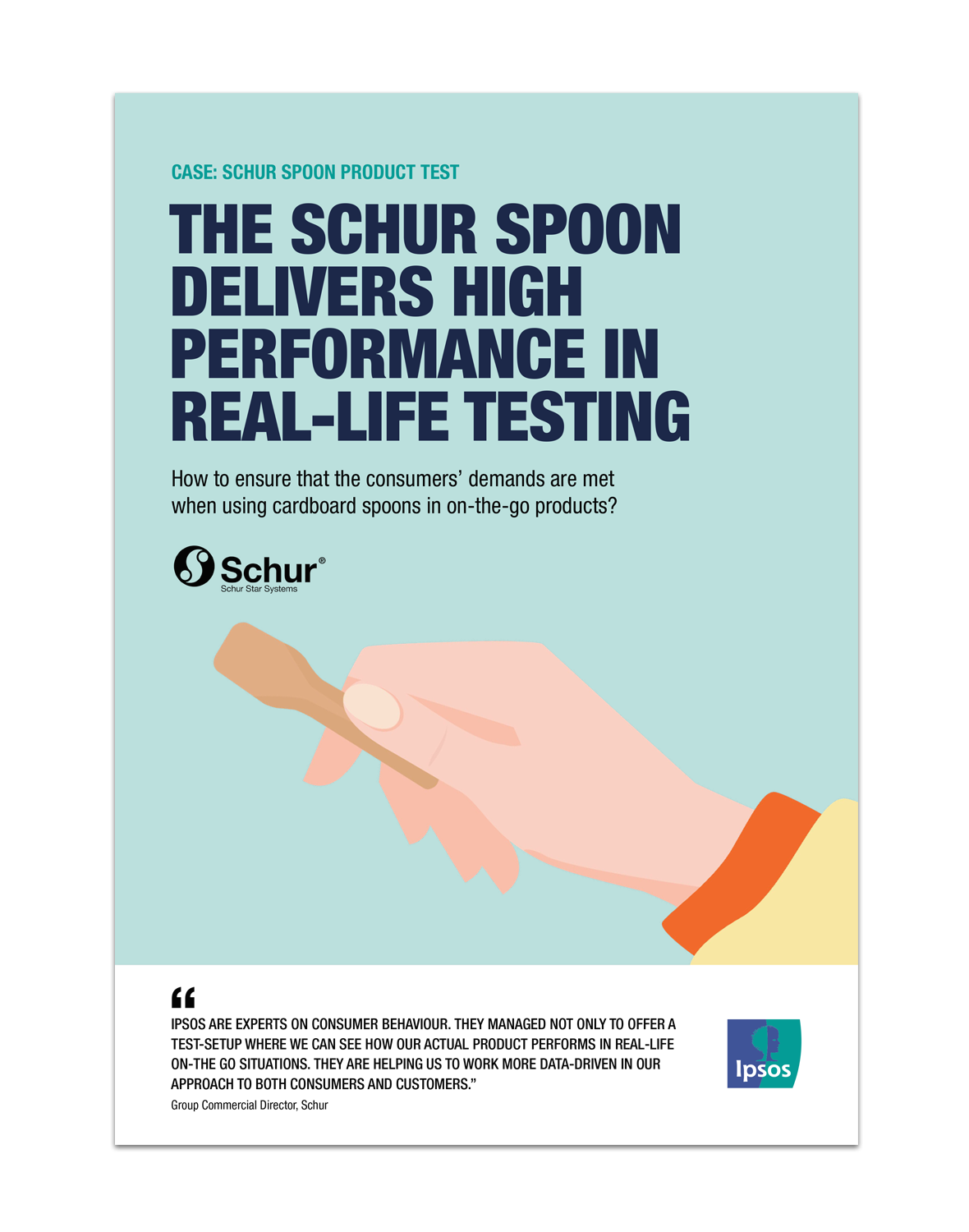 Plastic spoons are banned in on-the-go products, leading to the introduction of alternatives in wood and cardboard. Unfortunately, a number of these first-generation alternatives have shown poor functionality getting equally poor consumer feedback. In response, total packaging provider Schur developed a second-generation cardboard spoon with improved functionality as well as moving in a more sustainable direction.
Ipsos helped set up and conduct a detailed test of the Schur Spoon combining both qualitative and quantitative studies, including consumer trials of the Schur Spoon documented through a mobile diary as they use it in on-the-go products. The study not only uncovered consumer reactions and prove the real-life potentials of the Schur Spoon. It also helped strengthening the internal trust in a data-driven approach to both R&D as well as the dialogue with Schur B2B Clients.
Discover how our product testing solution can help you
Ipsos are experts on consumer behaviour. They managed not only to offer a test-setup where we can see how our actual product performs in real-life on-the-go situations. They are helping us to work more data-driven in our approach to both consumers and customers.
- Group Commercial Director, Schur
Be in the know!

Sign up to Ipsos Insights to get a monthly email with invitations to events and webinars, case stories, POV's, whitepapers and news.

Follow us for many more insights: