[CANCELLED] Ipsos Event: Bank, Finance & Insurance: 2020 & Beyond
12 February 2020 8.30am: Registration & Breakfast
The Peninsula Hotel
Salisbury Road, Kowloon, Hong Kong
Thank you very much for registering to our event "Bank, Finance & Insurance 2020" planned for the 12th February. In view of the epidemic outbreak in the region, we consider it safer for all to cancel this event. Instead, to allow you to benefit from the data, insights and case studies we intended to share on the day, we will be setting up a series of webinars towards the end of February. More will be announced on this soon.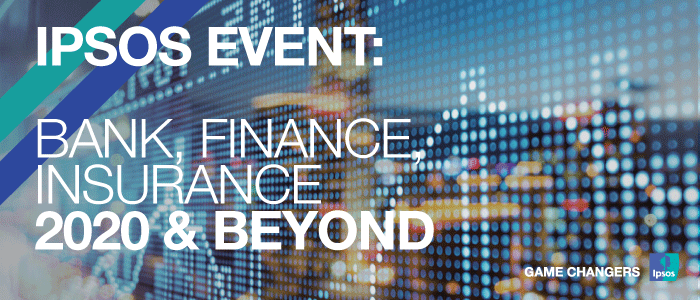 Channels and Access to Market
How to understand the relationship between online and offline channels, such as Agents or bank branches in the digital age? How can we make those all work together? Is 'Gamification' the new normal for online banking?
BFI Offers & Whitespaces
What are the new product & services priorities for banking & Insurance? What is the impact of new technologies? Is Hong Kong ready for Virtual Banking? What about mental health cover?
Customer Experience
How do we understand differential journeys? How can we integrate UX & CX efficiently? How can we optimize recovery and retention? Can we manage the protection & perception gaps? Is AI the answer to customer engagement?
Corporate Reputation
How can we anticipate and mitigate a crisis? What are the data protection issues & perceptions for BFI? Is transparency a big issue? Do consumers want more regulation for the industry?
Join us & fellow senior industry peers to find out our answer to all those questions and more, and get access to exclusive Ipsos data, insight & case studies.