Healthy Tastes: Five Hong Kong Food Trends
Discover how healthy eating habits are impacting the way Hong Kong people think of and consume food, and what the impact may be for brands.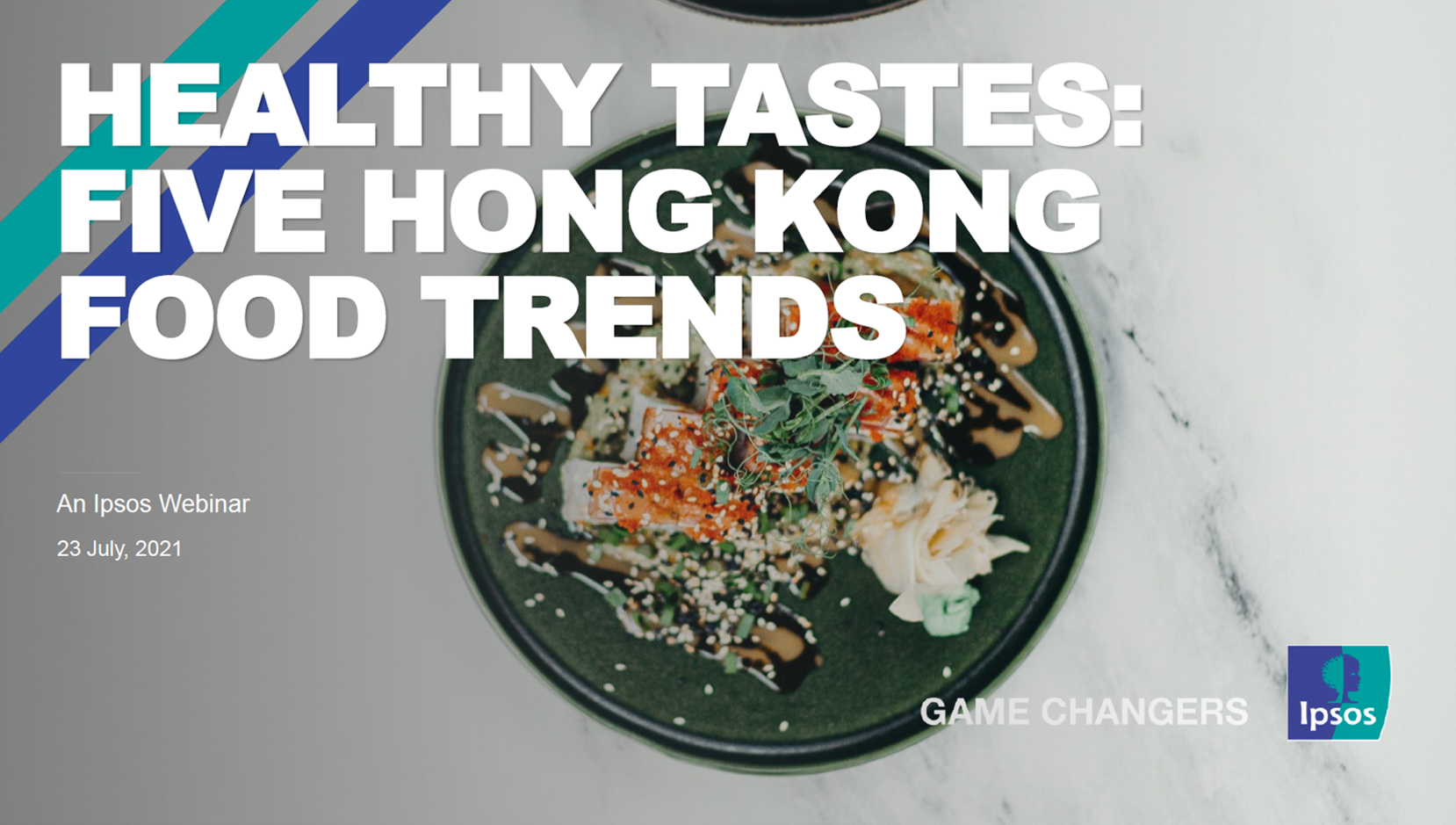 By leveraging insights from our propriatery Community Panel, Ipsos SpeakEasy, and our latest tracking data, our local experts will share five key trends impacting our views on food in Hong Kong today. Through an in depth look at every day attitudes and experiences of local consumers or the GenX and GenZ groups we will analyse the most popular dietary habits, the hottest ingredient types, the impact of transparency and tracebility and more.
This presentation provides an overview of Healthy Food Drink trends and signals on the horizon in Hong Kong. Findings from this webinar presentaton rely on our proprietary Ipsos Community Panel SpeakEasy an instant community tool used to generate interactive deep dives with local consumers as well as data from global and local Ipsos surveys.
Ipsos' Syndicated Community Panel – SpeakEasy is live since July 2020. The syndicated nature of the panel allows clients to find out what their consumers have to say about their products, experiences & services very quickly and cost efficiently. For more information about Ipsos SpeakEasy.  Please Click Here.
Download