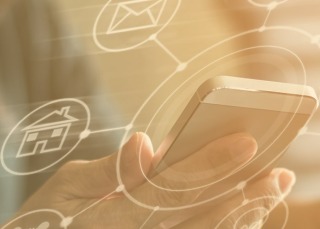 Ipsos MMA
Unified Marketing Measurement & Optimisation | MTA
OUR SOLUTIONS
Attribution Solutions that take a silo approach fail to quantify the true impact of other marketing and operational factors that often have a direct or indirect effect on sales. This can lead to results that over-influence investment on certain media tactics but do not necessarily reflect accurately business outcomes.
Today, marketers are adopting a customer-centric omnichannel strategies to their communications planning, requiring a unified measurement approach that captures the impact of everything on everything across all touchpoints, providing a true incremental view of their investments.
Unified Marketing Measurement & Optimisation enables marketers to cut through the noise that often dilutes effective media touchpoint and customer-level measurement to enable accurate attribution and real-time optimisation that drives measurable in-market business performance.
Addressable marketing campaigns are influenced and impacted by numerous activities. Linear media channels, out of home, pricing and promotions, social engagement, brand experiences, local events, and even weather can impact the effectiveness of media and personalised marketing campaigns.
Measuring any marketing activity in a silo will produce a biased output that is incompatible for investment decision-making.
To effectively measure the true impact of digital and most addressable media and personalised campaigns, the synergistic and attribution effects of all other marketing and customer activities need to be accounted for – as do the relevant non-marketing variables – to assess the true value of your campaigns. We call this Unified Marketing Measurement & Optimisation. By measuring addressable, targeted media programming within the context of all other exposures that are reaching customers, we can properly attribute the impact of not only digital and targeted media as a whole, but the true impact of each campaign down to the touchpoint level and calculate ROI.
Ipsos MMA's Unified Marketing Measurement & Optimisation solution provides real-time, actionable insights into digital and addressable campaign effectiveness providing media planners and executives visibility into optimal investment scenarios in real time. Dynamic reports highlight the most productive touchpoints and user-friendly tools enable planners to quickly measure, plan and activate for the most effective customers.
Read our article on The Next Generation of Multi-Touch Attribution
Ipsos MMA's Unified Marketing Measurement & Optimisation solution enables companies to:
Accurately measure the value of each marketing touchpoint against multiple objectives
Optimise campaigns while in-market, course correct and shift dollars to the best performers
Understand and optimise which audiences drive the most value
Provide a granular view of tactic performance: message, placement, device
Target specific media touchpoints and personalised marketing strategies against specific audiences
Deliverables
Key deliverables include:
Daily to weekly marketing contribution effects across multiple objectives including engagement, sales, profit – with validation plans updated on an ongoing basis
Interactive investment simulations and optimisations across product portfolio, customer segments, targeted audiences, marketing channels
Marketing interaction and touchpoint frequency reporting to balance upper funnel branding with performance channels to ensure the greatest efficiency across the purchase cycle
Monthly strategy workshops and playbooks that identify key opportunities to test in market and scale
Activation integrations with advertising and marketing technologies to inform next best actions across multiple audience targets, customer segments
Consultative discovery and value proposition - Collaborative sessions are conducted with key business stakeholders to identify important issues they are seeking to solve by applying the unified marketing measurement and optimisation results. Issues are identified and an analytical roadmap to value and data strategy is created that aligns with organisational objectives.
Powerful, real-time simulation and optimisation software and scenario planning capabilities - Ipsos MMA's clients can conduct real-time "what if scenario" simulations as well as optimisation routines across a variety of potential and planned business key performance indicators.
Predictive statistical models - Custom client models incorporate a rich set of first-party and third-party data enabling an expedited understanding of what will happen, when, where and why based on a wide variety of optimised and simulated marketing and media programs.
Integrated marketing data management platform - A rich set of data is collected at a granular level by Ipsos MMA's professional data management platform. The data is collected, cleansed and harmonised in a powerful database that acts not only as a modeling and analytic platform for the ROI analysis but also as a database for developing rich and insightful business reporting across multiple 1st and 3rd party data types.
Experienced consultative support and value - Count on partner-level insights from experienced consultants who work collaboratively with clients to assimilate the predictive insights into client ongoing business processes to support value creation.
---
Activate: Unified Measurement Platform
Activate is an always on, near-time, unified marketing measurement and optimisation platform. A Software as a Service based solution, it allows cross-functional marketers and executives to leverage a sophisticated unified measurement analytic framework within a set of easy to use web-based tools.
Activate: Customer Attribution
In flight measurement across paid and owned marketing
Deep dive optimisations - partner, customer segment, audience
Optimal exposure frequency, avoid waste, audience suppression