Ipsos UU - Qualitative
Open Exchanges
OUR SOLUTIONS
We have re-invented traditional methods of research such as focus groups and in-depth interviews, fuelling them with gamification, free interactions between participants, and co-creation with clients. We have named them Open Exchanges.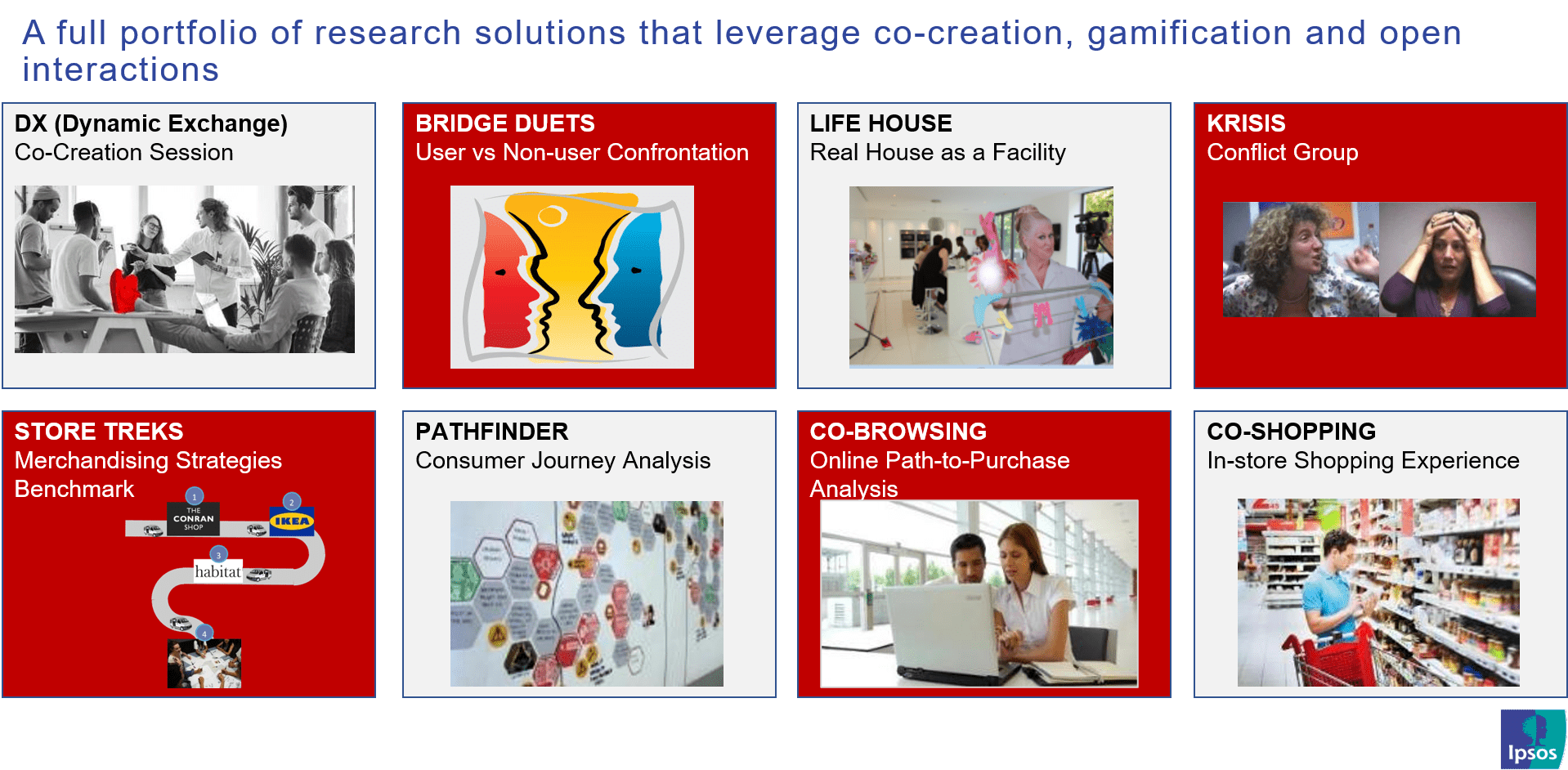 Each type of business question leads to a specific variant:
How to drive adoption of a new offer: we run Bridge Duets between a user and a potential one.
How to optimise a concept: we run Dynamic Exchanges in a big room in a cocreation mode between clients and 15-20 consumers split by target.
How to inspire instore strategies: we run Store Treks with shoppers to benchmark several stores.
How to optimise touchpoints along the path-to-purchase: we run a mix of Co-Shopping sessions with spy-glasses and Co-Browsing sessions that records full online navigations.