Geared for Health - Asean's Growing Medical and Healthcare Industry
Middle-income earners are on the rise across the Association of South-East Asian Nations' (Asean), a demographic shift that is driving demand for better healthcare and medical devices that facilitate more efficient treatment.
Pacific Bridge Medical forecasts this dynamic will help double the value of the medical device market in the region - whose 10 members are Brunei, Cambodia, Indonesia, Laos, Malaysia, Myanmar, the Philippines, Singapore, Thailand and Vietnam - from US$4.6 billion in 2013 to US$9 billion by 2019. Other factors, such as the implementation of new public health policies and an ageing population, will further support the sector's growth in the mid-term. As a result, medical equipment manufacturers are increasing their focus on Asean as a key growth market. Other positive factors include:
Asean is home to 620 million people and the world's third largest workforce.
The region's economic output is US$2.4 trillion, the seventh largest in the world and above India and will become the fifth largest economy by 2050 (source: McKinsey Global Institute).
Some 125 million households will enter the middle-income bracket by 2025, representing an increase of 87 per cent (source: McKinsey Global Institute).
The region benefits from a bi-modal population. While half of those living in Asean are under 30, there are more than 55 million people over the age of 60, a population larger than Korea and equivalent to that in South Africa(source: United Nations Population Fund).
There is increasing intervention by the public sector in terms of the investment in the healthcare sector and the level of spending.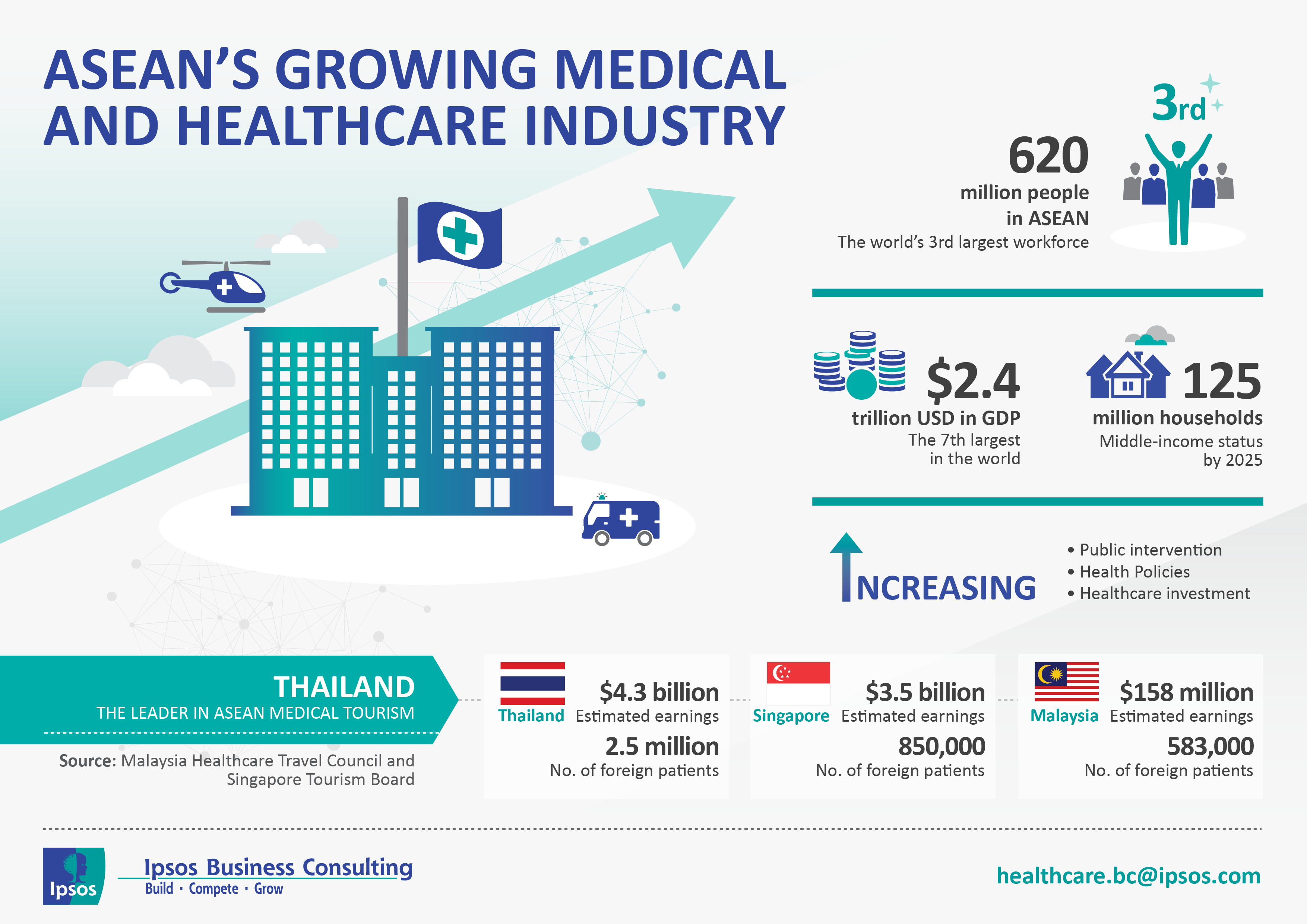 Download