[Webinar] Stop Scraping, Start Digging
26 February 2020
- 17 March 2020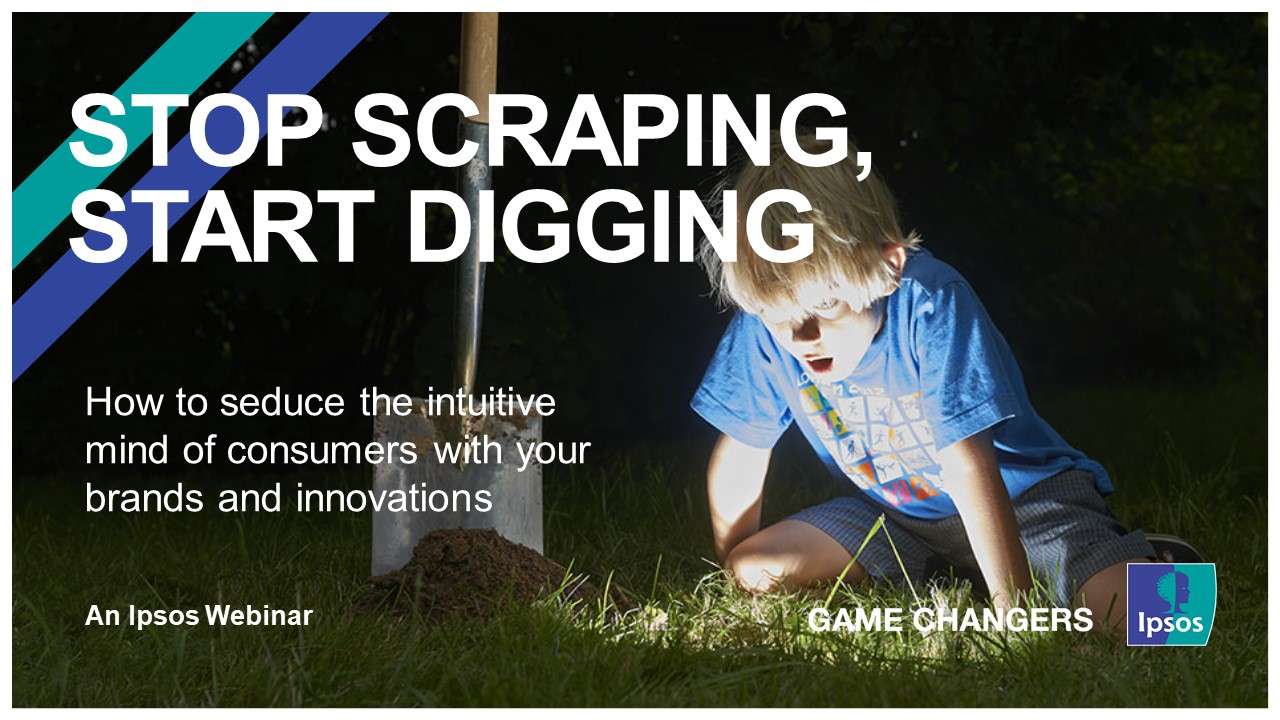 Disruption and constant innovation make it harder to influence consumer's choice. From behavioural science we know that in order to function efficiently, our brains create mental shortcuts in their decision-making processes. If we uncover those, we can begin to chart new paths to influencing people's behaviour and unleash the true potential of your brands and innovation.
Using recent Ipsos case studies, we will discuss how we can help our clients stop scraping the surface and dig deep to understand how to build strong brand mental networks, strong brand assets and how to win the battle of gains and losses with your innovation.
Session 1: 26th February 2020
Session 2: 17th March 2020
The webinar is now available on-demand. To gain access, contact us!