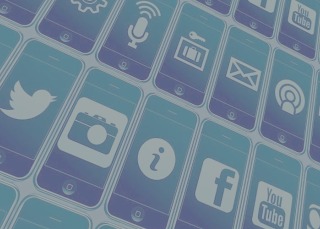 Ipsos Synthesio
Consultancy Services
OUR SOLUTIONS
We harness the power of big consumer generated data and artificial intelligence coupled with decades of research rigor to accelerate growth for your business and create impact.
Our Insight & Advisory Services around the world provide an in-depth understanding of consumer-generated data, taking into account industry specifics, local context and cultural nuances.
Our leading-edge methodologies and proven analytical frameworks are grounded in science and enjoy the recognition from research industry authorities (e.g., ESOMAR Smart Data Award). Our deep clients understanding is based on decades of expertise in market research and social media.
Data remains data until we turn it into insights and recommendations to generate impactful business outcomes. At the heart of everything we do, is strategic value that activates new opportunities for our clients.
In addition, we live and breathe cultural diversity on a global scale. Our clients benefit from inter-disciplinary teams using their expertise in the field of technology, Artificial Intelligence, data science, and market research.
Our suite of strategic insight reports addresses a large range of key business questions:
Market Explorer — A comprehensive landscape mapping of motivations, attitudes, needs, and habits that drive consumer behaviors, preferences, and decisions in your category.
Innovation Spaces — Uncover new innovation spaces and unlock future growth territories from emerging unmet consumer needs and lead user innovations.
Trend Radar — A consumer-led trend approach designed to deliver critical insights on change drivers and foresight the future impact of macro and micro trends in your category, with the use of predictive analytics.
Brand Sonar — Authentic and context-rich brand and campaign performance insights designed to surface critical emotions, brand experiences, and distinctive brand associations.
Product Intelligence with Ratings & Reviews — Unlock your full potential with in-context product performance insights and the critical satisfaction driving product features from unfiltered consumer reviews.
Digital Personas — A new era of audience insights on lifestyle patterns, interests, digital touchpoints, or media habits through a unique behavioral and conversational data ecosystem.