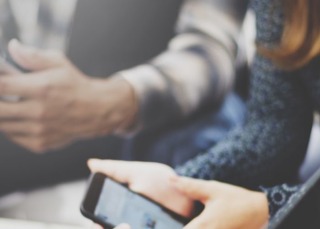 Ipsos UU - Qualitative
Custom Panel
OUR SOLUTIONS
We understand the importance of keeping your finger on the pulse of the consumers that matter the most to you. Our Custom Panel offer provides you the ability to speak directly to your key customer segments on an ongoing, regular basis and to follow trends in attitudes that drive consumer behaviour.
Our solution fosters an engaged environment that encourages panelists to stay connected and provide objective-driven insights.
This solution is ideal if you are looking for a customer-centric research approach, need frequent access to insights, regular recontact of a targeted audience, quick and flexible research, and/or consistent research over time in a closed-respondent ecosystem.
End-to-end service – From recruitment to client portal dashboard with a modular approach
Our Ipsos Custom panel experts will work closely with you at every step of the program:
panel set up and design: including strategy development and design of creative treatment;
panel recruitment: sample acquisition, cleaning and preparation, recruitment build and execution;
platform/Portal configuration and look and feel to ensure a comprehensive engaging member experience;
panel management and monitoring/reporting including member communication, engagement and incentive management;
research design, programming, execution and reporting of both ongoing content and surveys;
data delivery and dashboard reporting including quarterly review in a variety of flexible outputs.
Strong expertise and experience – global footprint
With our global reach, research sector expertise combined with our Ipsos brand reputation and vast category knowledge, you can be sure that questions asked, insights collected and reported are methodologically sound and well thought out with a focus on meaningful outcomes.
Our Ipsos Custom panel experts benefit from more than 20 years of experience in best-in-class panel management and from Ipsos panelist engagement tools.
Leading and centralised single technology platform to reduce cost and increase speed
Powerful platform and easy to customise;
Engaging: exciting and easy-to-use for members on their terms – anytime, anywhere;
Responsive: comprehensive design enables collation and analysis of data from multiple countries, channels and devices;
Secure: first-class data security and protection;
Future-proof: continuous innovation and updates;
Smart: deep insight and analysis tools.