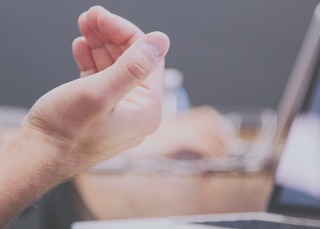 Customer Experience
Customer Experience Advisory
OUR SOLUTIONS
We work in partnership with you at all stages of your Customer Experience programme to help you succeed on the three key principles which lead to successful Customer Experience delivery:
Meeting expectations set by the Brand Promise
Providing the right ingredients to drive strong relationships – functional and emotional
Ensuring your employees are deploying the right Customer Experience across every touchpoint and channel; in every single interaction with your customers.
Leading organisations have a clear vision of the Customer Experience they want to deliver; one that aligns with their Brand Promise and resonates with their employees across the board.
At the outset and when CX programmes need a 'refresh', we address business questions such as these:
Have you defined your CX vision/goals? Is your organisation aligned around them and are you 'CX ready'?
Have you mapped your customers' journey(s) and determined the ideal journey across every touchpoint and channel?
Is your measurement ecosystem driving action and positive business impact? On the back of this, do you have a CX roadmap in place that your organisation buys into and a strong CX governance model?
We do this via a range of services, including assessments of organisations' CX maturity, audits and design of integrated CX measurement systems, as well as customer and employee journey mapping to help identify the ideal Customer Experience.
CX Voice of the Customer programmes and CX Analytics will only take you so far. Our teams take the learnings from Customer and Employee Experience measurement programmes. To drive business impact, we integrate these learnings with other research and business insights, bring the information to life by real-time dashboards, compelling communications, storytelling, activation workshops and target setting. We help you determine the organisational change required to become truly customer centric. We help you design and deliver Customer Experiences that truly meet your customers' needs and expectations.
Do customer-facing staff have a true understanding of your organisations' expectations and what customers feel, think and need from interactions and relationships? Are they equipped and empowered to deliver on those needs?
Are the right targets set and people incentivised to deliver in the right way?
Are your change initiatives working? Are you testing and learning, and 'failing' fast enough?