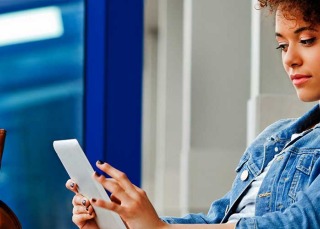 Ipsos.digital Platform
Ipsos.digital Platform
OUR SOLUTIONS
Our digital platform is a DIY research service with direct access to Ipsos solutions which is fully automated, from commission to delivery.
It is fast and easy to use. It takes only minutes to set up the research and results are available within a few hours. All our solutions answer a specific need and provide you with complete control over the project. You decide when to launch the fieldwork and manage it all at your own pace. This means you can make the most of your project resources, which makes it affordable.
Ipsos' digital platform today proposes the following products
InnoTest
Innovation evaluation from ideas to full concepts. BSci based tool with choice-based tasks in a competitive setting. Consumer centric test with validated KPIs enable you to grasp the potential of your innovation.
Duel
A fast, agile and intuitive screening solution to identify winning marketing assets. Respondents select their preferences in a series of head-to-head contests. Duel combines this stated preference with a proprietary response-time component - uncovering indirect excitement and passion towards the stimuli.
These products were developed using Ipsos' proprietary Duel Methodology:
Claims Testing: claims, attributes or short statements.
Varieties Testing: flavours, fragrances or varieties.
Names Testing: brand names or descriptors.
Visuals Testing: visuals, icons and logos.
Creative|Spark
Fuels the creative process by helping advertisers and agencies quickly learn, evaluate and optimise creative to power brand growth.
Creative|Spark Digital
Creative|Spark Digital places creative in live digital platforms to quickly learn, evaluate and optimize in platform context to maximize media budget efficiency.
FastFacts
Create your survey questions and get fast answers from our quality sample. View results in an interactive dashboard, export charts in PowerPoint or tables in Excel.
Omnibus
For fast, cost-effective research, use our researcher-supported survey builder to get answers you can trust every time.