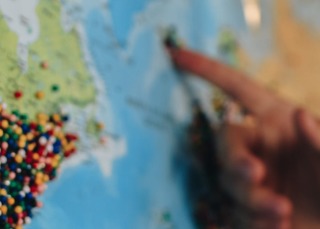 Public Affairs
International Social Research
OUR SOLUTIONS
Ipsos has a long history of conducting international social research. Supported by established products and backed by a global network of Ipsos experts, we are uniquely designed to help support the needs of the public and private sectors, agencies, organisations, and governments.
Ipsos has expertise across a range of international development and public diplomacy programme areas including: agriculture, civil society, conflict mitigation, democracy human rights and governance, economic growth and trade, education, finance and economic inclusion, environment and natural resources, human and institutional capacity development, population health and nutrition, gender, international diplomacy and cooperation, and humanitarian and disaster relief.
Ipsos' Sustainable Development Centre helps track progress towards the UN's Sustainable Development Goals (SDGs) by making development cooperation more effective, while helping governments improve their policies and services and private companies become more sustainable.
Our international social research studies are designed with our client's international market research objectives in mind. We use the most appropriate quantitative and qualitative methodologies for each project.