Oncology in the Time of COVID
The COVID-19 pandemic has been challenging for healthcare systems worldwide – with an already overburdened system and large population, the Indian healthcare system was no exception.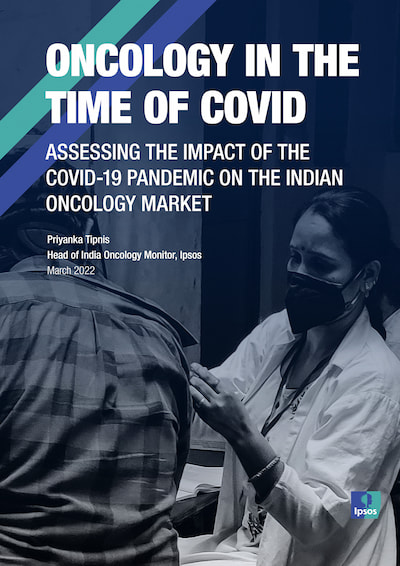 Cancer patients in particular experienced impacts to many aspects of their care – two years on we reflect on specific effects seen in the Indian oncology market and how we believe a promising new upturn is taking shape.
In this paper, we combine data from three Ipsos studies conducted in India with our current therapy expertise and market insight, to outline how the COVID-19 pandemic influenced drug-treated cancer patient estimates, oncology drug revenue estimates and patient caseload management.
We also offer a forward-looking perspective on how we believe new healthcare initiatives put in place in this region may alleviate the effects of the pandemic and the future cancer treatment landscape.
Download