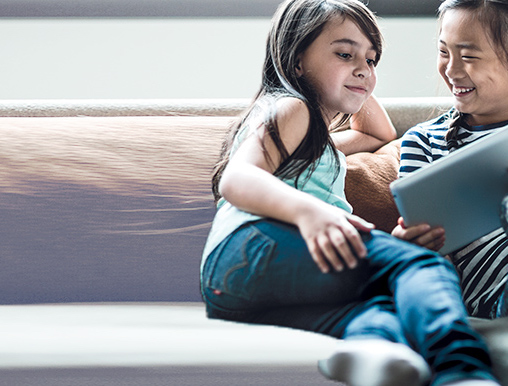 Innovation & Brand Strategy: Ipsos Marketing
OUR SOLUTIONS
Innovation and Forecasting
Ipsos helps clients to accelerate innovation for today's changing world. Our expertise relies on our innovative approaches, including overnight and device agnostic surveys, neuroscience and the integration of solutions.
Client context
How can I innovate faster?
How do I get to the right insights and ideas at the front end?
How can I increase my chances for market success? 
How can I achieve incremental growth?
Solutions
Ipsos provides overnight and device agnostic solutions, integrated qualitative and quantitative approaches, and quantified business potential. Our fast and simple solutions, validated forecasting models and real-time simulators are built on our Innovation Success Framework – so you can make better decisions earlier.
We focus on:
Transforming ideas and insights into test-ready concept in just three days
With Insight Accelerator we can help you to generate and validate insights and ideas – and transform them into test-ready concepts – in just three days.
Insight, idea and concept testing in 24 hours.
We offer robust solutions for overnight insight, idea and concept testing. Our high-speed solutions offer key advantages: a device-agnostic approach, proven measures of success and built-in optimisation.
Concept testing and concept/product tests
Our breakthrough concept testing engages consumers with device-agnostic surveys and swipe-able concepts. You'll walk away with winning concepts, optimisation, Archetype profiling (do you have a Breakthrough, Niche, Premium or other type of innovation?) and the option for a forecast. Moreover, your concepts will be compared to real-world competition.
Efficient concept optimisation
With InnoConstruct, you can test and bundle the best elements to include in your concept. Because we use measures that are not biased toward line extensions, you don't have to worry about prematurely dismissing disruptive ideas. Sales forecasts are available – without having to re-test the optimal concept.
Forecast
You need to know how well your innovations will perform in the marketplace – so you can course correct, manage expectations and prepare for launch. We offer forecasting throughout the lifecycle – from idea testing through full STMs – using our world-class Designor and Vantis models. Moreover, we don't have to collect survey data to estimate your innovation opportunity – by leveraging our expertise in market structure, we can estimate the sales potential of new products in different categories and markets very early in your innovation process.
Case studies
Generate new concepts in three days: an international pharmaceutical client in France identified innovative vitamin formats they hoped would make usage more frequent. Using Insight Accelerator, we were able to generate and test 40 insights, then generate and test 20 ideas based on the winning insights, and finally transform the winning ideas into five concepts – all in 3 days.
Get to big innovations fast: a US restaurant chain needed to add new items to their menu fast. With overnight idea testing, our client was able to reduce timelines by two months, increase concept testing success rates by 20%, and cut costs in half.
Validate the potential of a new concept: a manufacturer wanted to introduce a new brand and had three concepts under consideration. With our proprietary concept testing approach, the client learned that his concepts profiled as Me-Too, Overpriced and Good Start. The decision to pursue the Good Start concept was easy.
Get to the best execution: we wanted to know the optimal combinations of insights, benefits and fragrances for an anti-bacterial soap. By testing in a competitive context and using our validated modelling, we were able to identify the best combination. The results were forecast-ready and client shape their advertising.
Size innovation opportunities without survey data: a global CPG client was looking to innovate in several different countries, across a few product categories. We helped them identify several country-category combinations that each met their sales objectives for new innovation. This information helped them jump-start their innovation process and save time and money.