African Lions Client Webinar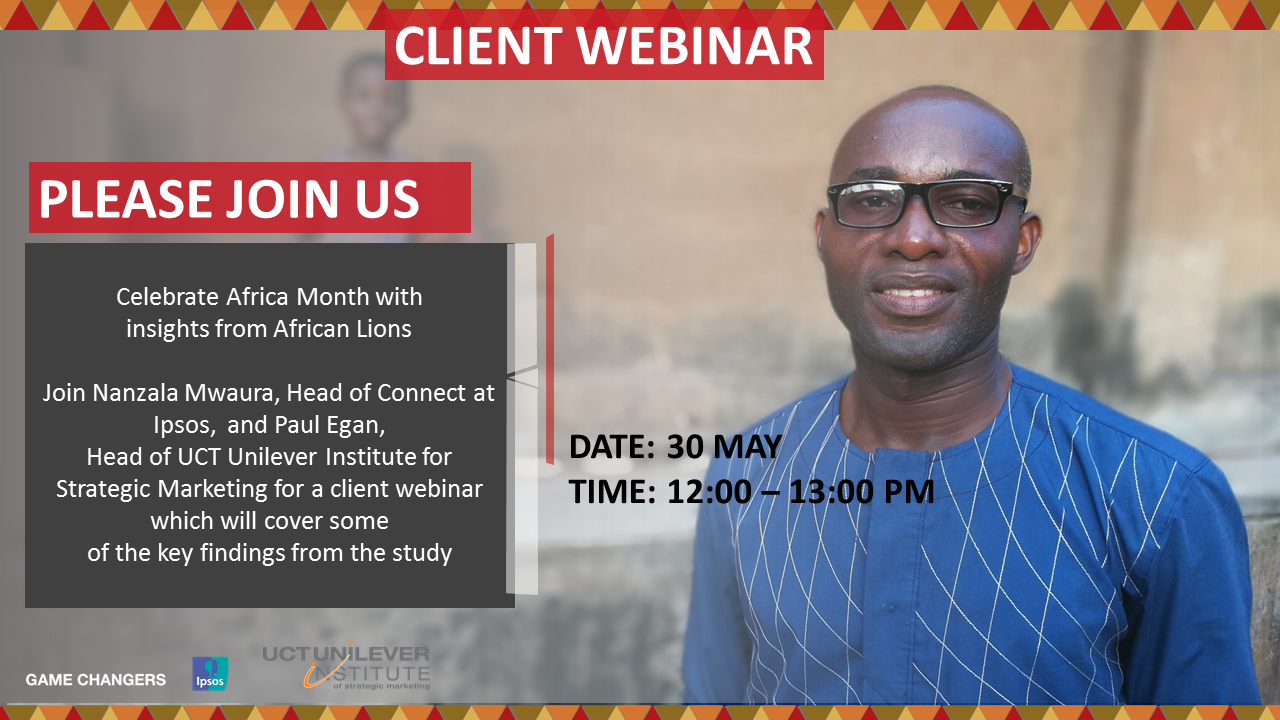 Join Nanzala Mwaura, Head of Connect at Ipsos,  and Paul Egan, Head of UCT Unilever Institute for Strategic Marketing for a client webinar which will cover some of the key findings from the study.
Speakers :
Nanzala Mwaura, Nanzala, who is originally from Kenya but has been based in South Africa for over 10 years, has a wealth of experience in research across Sub-Saharan Africa that cuts across sectors but with specific emphasis in media, FMCG and the financial services sector.​  Nanzala holds a postgraduate in Mass Communication and an MBA in Strategic Management. Areas of Expertise include Brand strategy, large tracking studies and market entry studies. Nanzala has special interest in research across the continent and has contributed significantly to the design and content of the African Lions project. Nanzala is also the assistant Secretary General of the Kenyan Diaspora in South Africa

Paul Egan, Paul has managed the UCT Unilever Institute for over a decade. During that time he has led on all the Institute projects, including The Majority Report, 4 Million and Rising as well as the Black Diamond studies. He also has ten years of experience in marketing and communications, having worked for Barclays, Telewest, Land The Qualitative Consultancy.
Paul is a full member of the Chartered Institute of Marketing and has an MBA from the University of Stellenbosch. He has also produced several films including: 1994 – The Bloody Miracle, Forerunners, Orbis and Tess.