GCC Tech Tracker Study - 2019
An in-depth look into the online world, through consumer-based insights about the ICT sector in the Middle-East.
Tech-Tracker examines the emerging technology trends and the consumers shaping them, it also tracks them on an on-going basis to provide valuable insights on future directions.
In 2019, the MENA Tech Tracker covers a total of seven markets in the GCC region including, KSA, UAE, Kuwait, Oman, Bahrain, and Qatar.
The methodology adapted is face-to-face for a sample distribution that is nationally representative.
Results are weighted to represent the respective population size of each market.
Respondents are all 15+ years old and been resident in any of the listed countries for at least 6 months.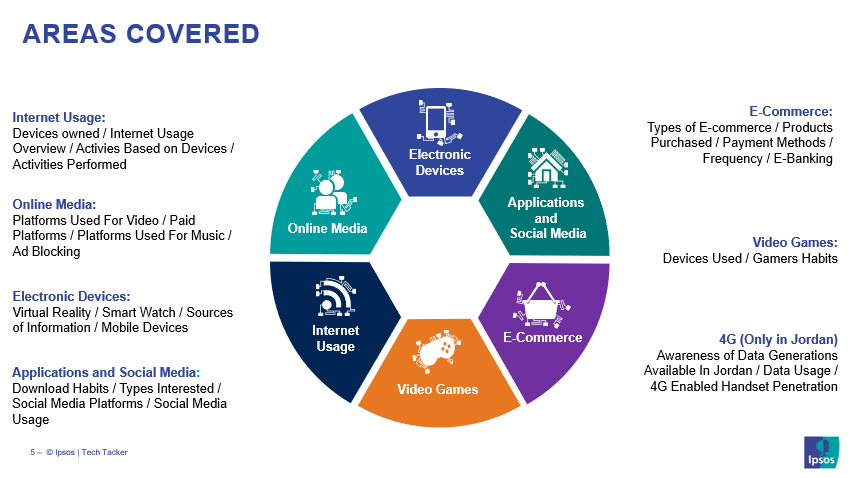 Download