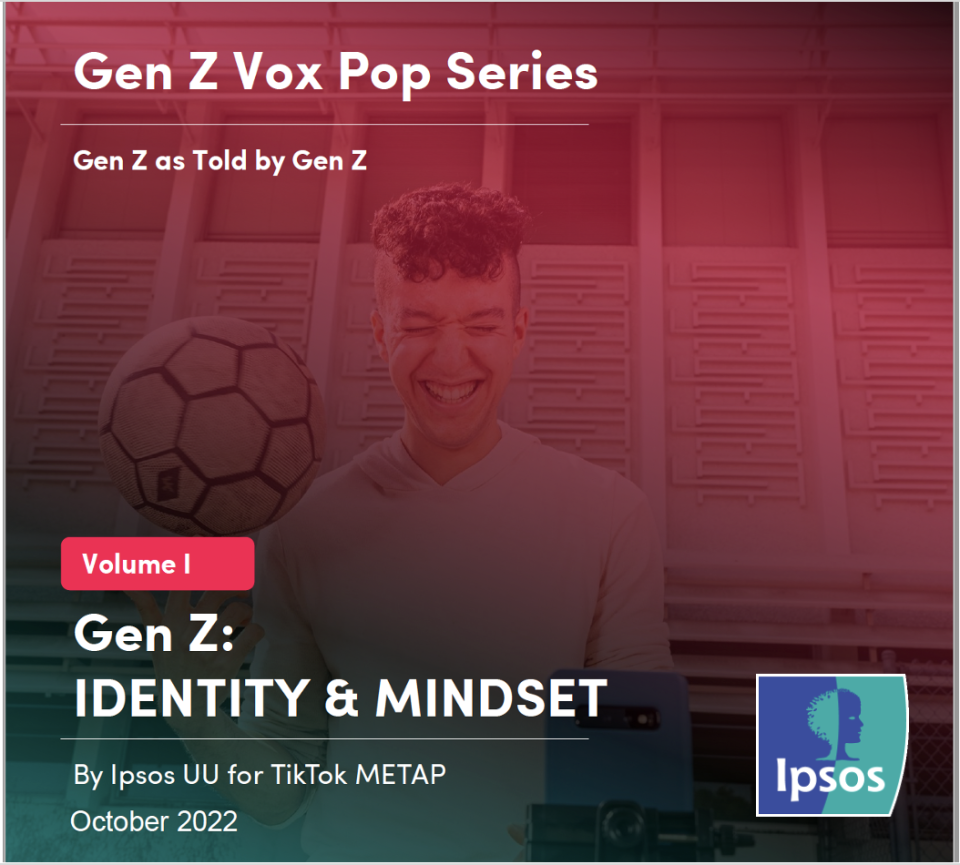 In recent years, Gen Z has been a growing topic of interest among researchers and marketers trying to decode the next generation of consumers. The good thing is, a lot has been said and written about Gen Z. The bad thing is well… a lot has been said and written about Gen Z. And, this means that navigating the Gen Z headlines to separate the truth from the stereotype has become increasingly challenging.
Having said that, we decided to decode this generation by going directly to the source - no one knows Gen Z more than Gen Z-ers themselves.
Ipsos and TikTok have partnered up to launch the Gen Z Vox Pop series, a unique research initiative that sources insights about Gen Z by Gen Z. The series will uncover first-hand human insights across multiple volumes, each unpacking a key aspect of the vast Gen Z universe.
This is the first of the 3-part series which focusses on a first look at our Gen Z consumer at a foundational level – Who are they? What is their mindset? This understanding will help lay the groundwork as we explore other aspects of Gen Z and their behaviors in that context throughout subsequent volumes – for eg: shopping /e-commerce, perceptions of sale moments, etc.
This document has been authored by Rithika Dongerkery, Nabanita Mukherjee and Amro Asquol from Ipsos in UAE in collaboration with Mahmoud Shammout and Dana Elhassan from TikTok METAP.