Ipsos empower Chinese enterprises by decoding the trend of brands going globa
On December 13, Shenzhen. Ipsos, a leading global market research provider, successfully hosted the "Chinese Brands Going Global Summit". More than 100 guests from automotive, FMCG, real estate, consumer electronics, home appliances and other industries gathered together to discuss the ways of Chinese brands going global with Ipsos.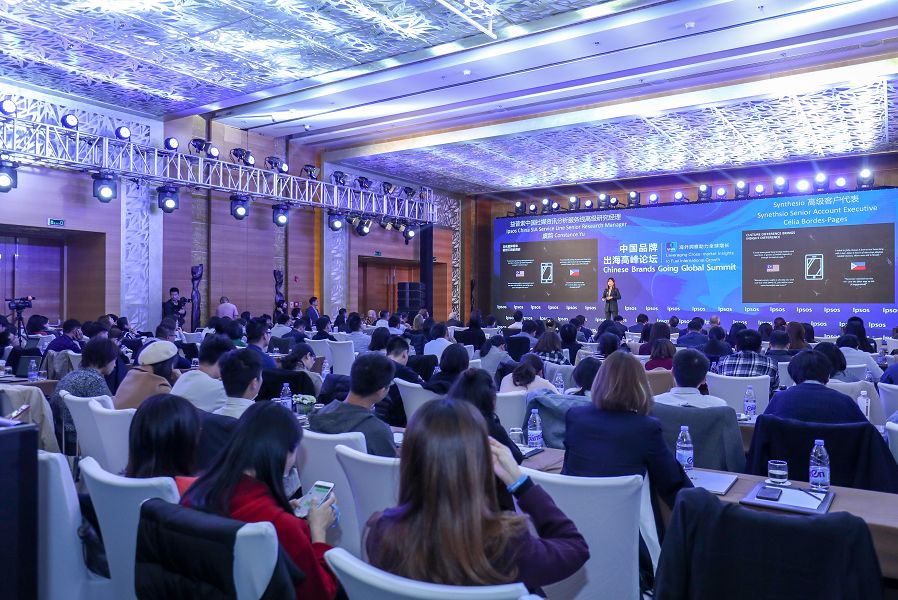 (More than a hundred guests gathered together, with all seats occupied)
This Summit aims to share the most profound insights of high-quality overseas research and global brand marketing of Chinese enterprises, and to help all Chinese enterprises in need of going global to address their difficulties. Senior researchers from Ipsos Thailand, India, Indonesia, MENA, Latin America and North America unveiled the realities of overseas markets from economic, cultural, legal policies, social media use, consumer trends and other aspects.
An in-depth insight into the overseas market is a sufficient condition for an enterprise to go global and build its brand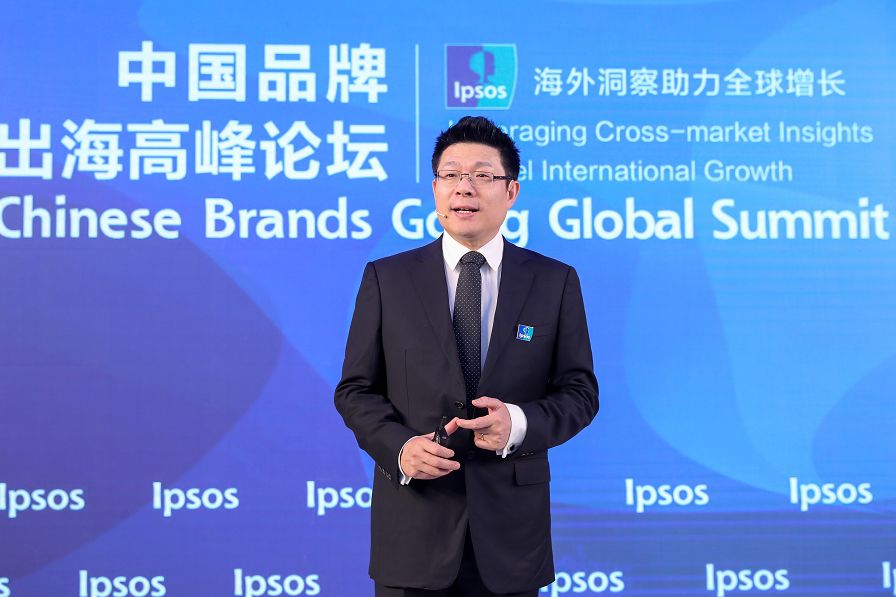 (Mr. Lifeng Liu, President and CEO, Ipsos China, delivered the opening speech)
Mr. Lifeng Liu, President and CEO, Ipsos China, believes that any brand development with no market insights will fall to the ground like a building with unstable foundation. For example, ofo rushed into to going global and suffered a setback in overseas markets such as Australia, the United Kingdom, and the United States. Later, because of its improper statements, D&G suffered serious setbacks in the Chinese market. Mr. Lifeng Liu explained the consequences of a brand's lack of insight into the target market with vivid examples. A more obvious fact is that Chinese companies generally ignore the power of research. In 2017, the per capita expenditure on market research in the UK and France accounted for 24.7% and 15.6% respectively, while in China, it was only 2.6%. Compared with the huge investment in advertising, Chinese companies are not aware of the importance of market research in market entry, advertising, sales forecasting, brand management, and even corporate reputation management.
It can be seen that Chinese brands, in the process of going global, are encountering strong competitors, which spend a lot of time and cost on market research and invest in the constant understanding of consumers and the markets. Enterprises' going global and brand building with no market research support will surely be a flash in the pan and unable to make substantial progress.
Create a "data-insight-action" closed loop,Meet the global challenges with China speed
The data age calls for global connectivity, global sharing and win-win cooperation. Ms. Yu Yun, senior research manager of Ipsos China media information analysis service line, shared that people used to go to Google or Baidu when searching, but now they just need to visit Instagram and Xiaohongshu to get rich information and purchase, which forms form a closed loop. Today, social media data highlight their unique charm in the global consumer market. To this end, Ipsos acquired Synthesio wholly, which strengthens the layout of global social media data collection capabilities, new market scanning and insights, and continuous tracking and insight into existing markets, aiming to achieve better, faster and more comprehensive listening to consumer voices. At the same time, Ipsos shares data collection networks and resources in 89 countries and regions around the world, and conducts about 50 million visits a year. It is an excellent partner for Chinese companies to go global.
Combine qualitative and quantitative research to gain insight into stories behind data. In the face of the questions that Chinese enterprises have difficulties in investigating and gaining insights overseas, and even being unable to adapt to the local market, Mr. Chen Hao, director of Ipsos China qualitative research service line, and Mr. Feng Yonghua, head of Ipsos China pan-entertainment division, gave answers from qualitative and quantitative perspectives respectively. On the road to help Chinese brands go global, Ipsos has been adhering to the combination of overseas and China. The local experts overseas have an in-depth understanding of the consumer market and strong data collection capabilities to ensure that the quality of research remains as high as ever; Chinese experts serve as a bridge, using the logic, language and worldview behind Chinese culture, with insights rooted in China, to empower Chinese enterprises going global. At the same time, in the face of cultural differences and information inequalities, Chinese local experts use a global view of history to give direction to Chinese enterprises. To depict the real consumer market behind data with curiosity and imagination is the significance of insight and the advantage of Ipsos.
Shorten the response time from insight to action and meet the global challenges with China speed. When people mention China's development, they use the word "fast" to describe it. The rapid development of the Internet, the increase in the use of mobile devices, the full coverage of high-speed networks and the tremendous changes in the marketing environment have made Chinese companies require it be extremely fast in data acquisition, consumer reach, advertising, and providing branding or business solutions. Mr. Peter Snell, global head of Ipsos Business Consulting, said that through the rapid response after getting insights, Ipsos is committed to helping Chinese brands develop market entry strategies that meet their needs, develop new markets according to local conditions, seize trends, create opportunities and launch competitive products and services to achieve a steady and sustained high growth. Any brand that has entered a new market will have to spend a lot of energy on brand building. Mr. Wang Lusheng, Managing Director of Ipsos Strategy 3, Ipsos China, believes that enterprises should expand their brand equity according to their business characteristics, meet the needs of consumers, and achieve the unification of business and brand, that is, business is the brand and brand is the business.
Only through the ups and downs can we make great Chinese brands
"Only through the ups and downs, can we achieve greatness, especially for Chinese brands". Mr. Lifeng Liu said that as for China, from OEM to OBM, every enterprise assume great responsibilities.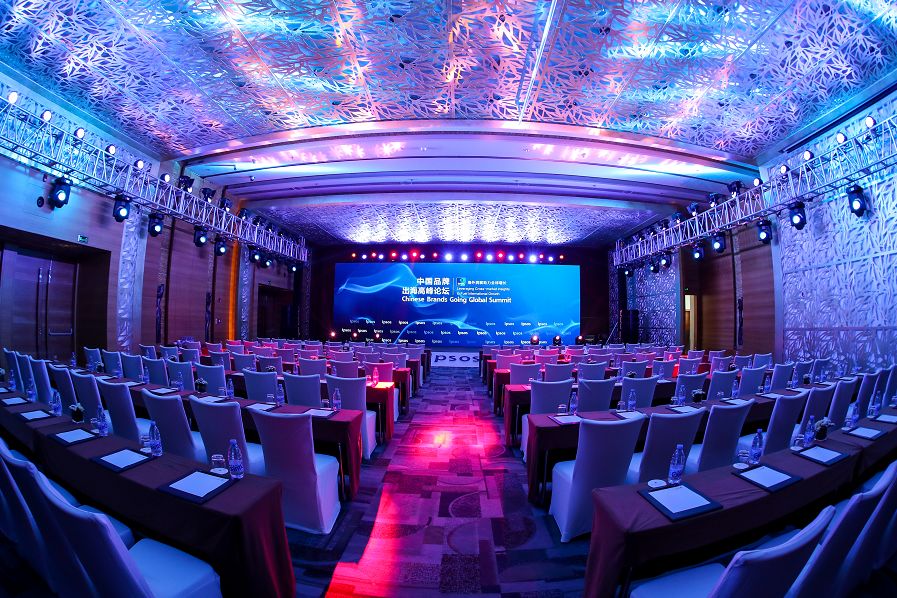 Looking back, Chinese companies going global suffered mixed fortunes. Under the double pressure of economic downturn and the fading domestic Internet demographic dividend, Chinese enterprises have to go global to find "a bigger cake". Fortunately, after years of unremitting efforts, Chinese brands are tearing off the cheap OEM label and replacing it with a new image of technology and innovation on the world stage.
Until this year, the 40th anniversary of China's reform and opening-up, Ipsos has accompanied Chinese enterprises for 19 years in Shenzhen, a magical city that has witnessed China's development. Looking into the future, Ipsos will, with global research and practice capabilities and an international perspective, devote itself to the closed loop of "data-insight-action" and empower Chinese brands going global to achieve global growth. With more than 40 years of research experience, Ipsos will develop strategies for Chinese brands to go global according to local conditions overseas, accept rigorous tests from different cultural backgrounds and consumer markets around the world, and be the best market research partner for Chinese enterprises going global to help them make great Chinese brands.