Ipsos News | Ipsos "5.21" Ikebana Salon – A Confession of Love to Its Employees
To enrich the cultural life of employees and create a warm and harmonious working atmosphere, on May 21, Ipsos launched "Decorate Our Home, Promote Public Welfare," an ikebana activity to show its deep "affections" for its people. Dozens of employees from various departments accepted this "confession of love."
Ipsos is the third largest market research group in the world and the current largest case study organization in China. Ipsos owes its great success to its hard-working employees and in return, it values its people and often organizes activities, such as Parent-child Day on Children's Day and Reading Day, for them to entertain and refresh themselves.
To enrich the cultural life of employees and create a warm and harmonious working atmosphere, on May 21, Ipsos launched "Decorate Our Home, Promote Public Welfare," an ikebana activity to show its deep "affections" for its people. Dozens of employees from various departments accepted this "confession of love."
In the event, the trainer first introduced in detail the characteristics of flower materials required for ikebana, how to maintain and identify these materials, as well as related ikebana methods and techniques. Next, participants followed the instructions of the trainer and made their own flower baskets that fully proved their ingenuity with roses, gentians, campanula, cape jasmine leaves, nigella damascena, etc. The venue of the event was full of the fragrance and overwhelmed with romantic atmosphere, where everyone made their flower baskets out of their preferences and aesthetics, and enjoyed themselves to their hearts' content.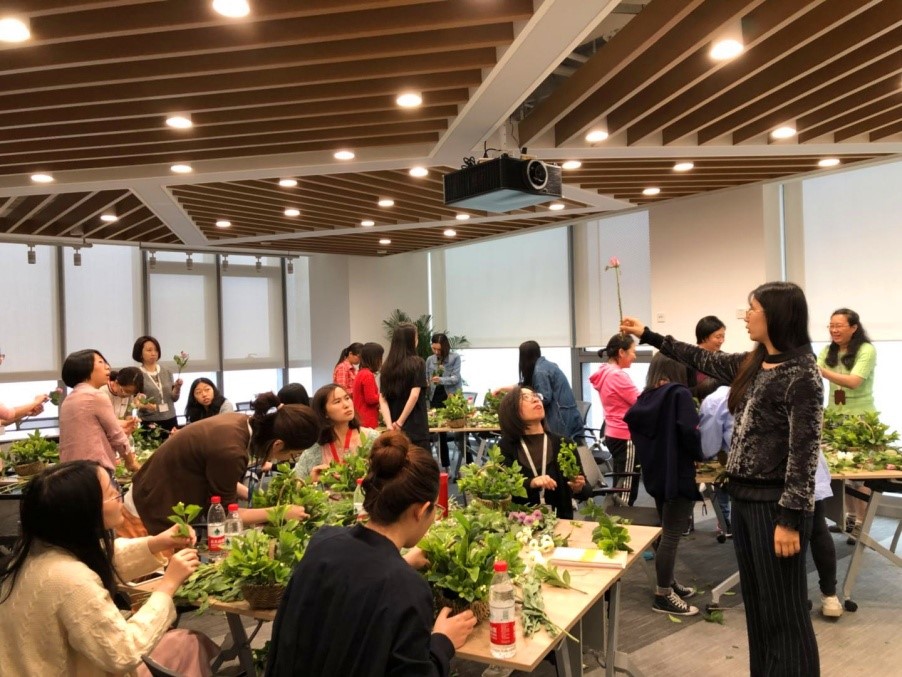 The professional ikebana trainer is sharing her knowledge on ikebana with Ipsos employees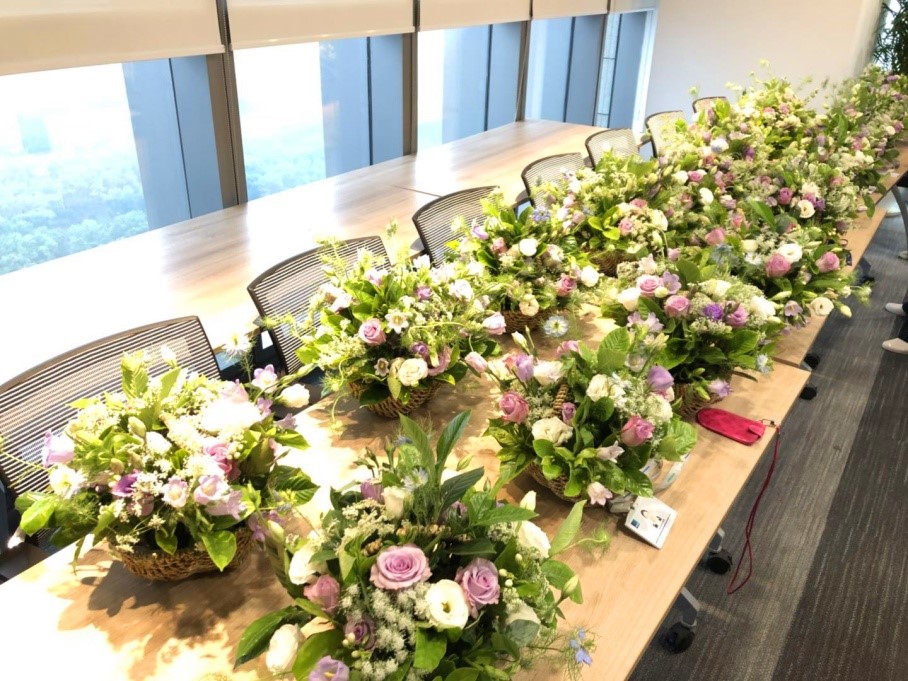 Elegant and unique works take shape
As a multinational company, Ipsos has been adhering to such values as "integrity, curiosity, collaboration, customer first, entrepreneurial spirit." It encourages all its employee to focus on work and enjoy their life. The ikebana activity this time gave them the opportunity to fully engage themselves in the creation and appreciate the art and beauty. After the event, their works were reviewed by the trainer and auctioned on site. The proceeds will be donated to Alenah's Home. Participants in the event said that this experience helped cultivate their body, mind, and sentiments, making them more enthusiastic and concentrated at work. Moreover, they were grateful to Ipsos for such a chance to their part to the cause of the public welfare through this activity.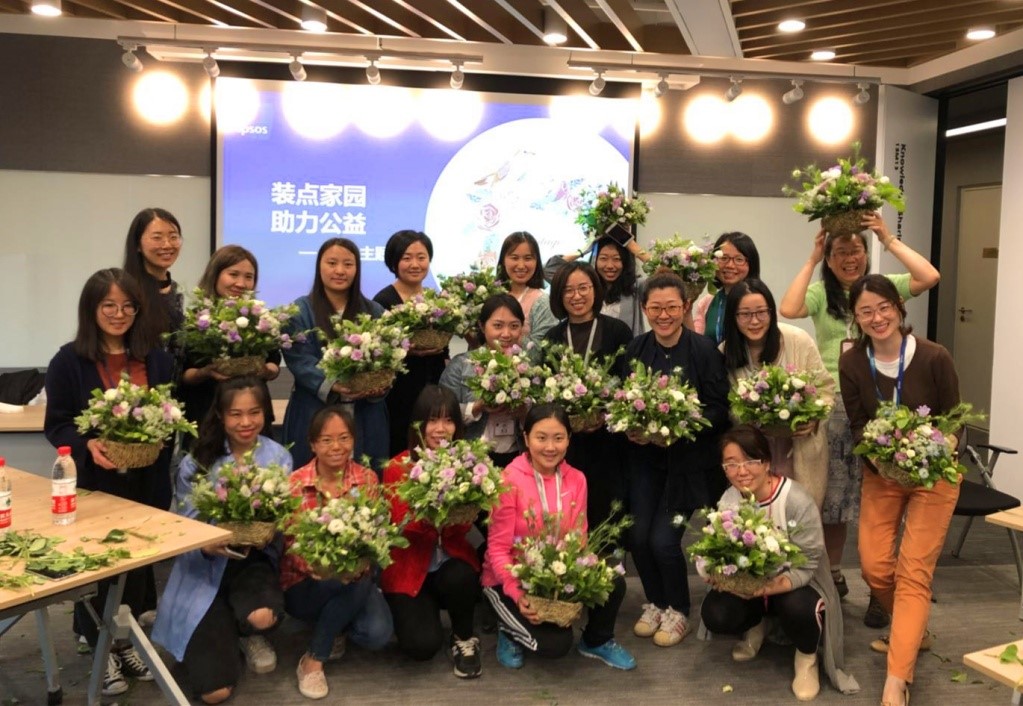 Employees and their ikebana works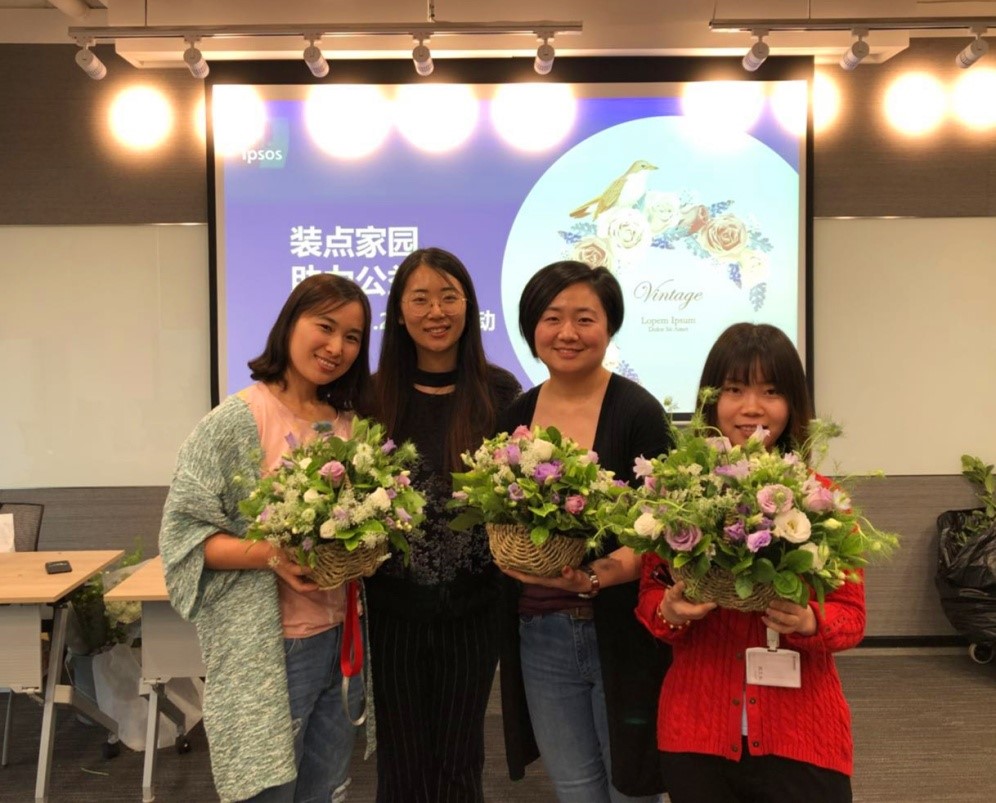 Employees awarded "Best Ikebana Works" can binging their own works home for free
Ipsos is the world's third largest market research group. Listed on Paris Stock Exchange on July 1, 1999, currently it has subsidiaries in 89 countries and regions, owns more than 5,000 clients, and conducts consulting engagements in more than 100 countries. Ipsos is a leading provider of market research and insight in China and has now become China's largest case study organization. Ipsos China currently has branch offices in Beijing, Shanghai, Guangzhou, Shenzhen, Chengdu and Wuhan. It has more than 1,200 specialized research and consulting staff, and observes ISO20252, ESOMR and other related laws, regulations and professional principles.