Ipsos Update - March 2020
This month's edition of Ipsos Update features the latest research and thinking from Ipsos around the world, with topics including Coronavirus, perceptions of death, creative advertising and global trends.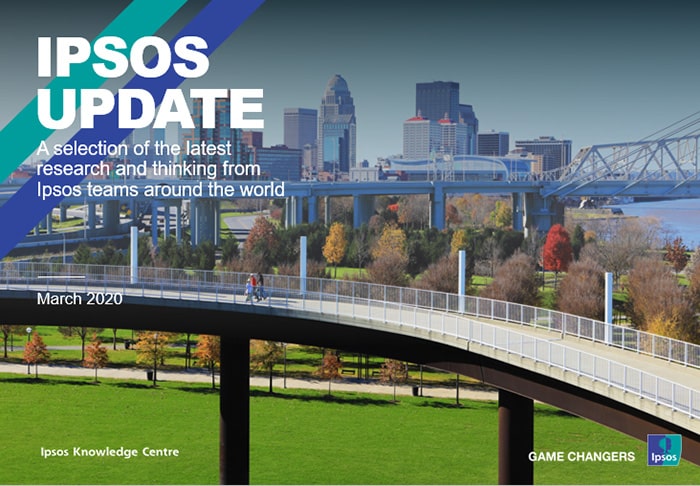 Coronavirus has dominated global news in recent weeks, and although we still can't be sure how severe the outbreak will turn out to be, Ipsos is now tracking the public response in nine key counties. We find a majority consider it to be a high threat to the world and seven in ten think it will take several months to contain. It's impact on the economy is a hot topic – our social media analysis tells us more.
Death might not be something we like to think or talk much about, and this may help to explain the widespread inaccuracies in what we think the main causes are. Our special Perils of Perception survey on this subject finds that people across 32 countries underestimate the number of deaths caused by cardiovascular disease and cancer. At the same time, they tend to overestimate how many die as a result of interpersonal violence, traffic accidents and terrorism.
You can read more on public attitudes to death and dying in another new publication, The Departure Lounge.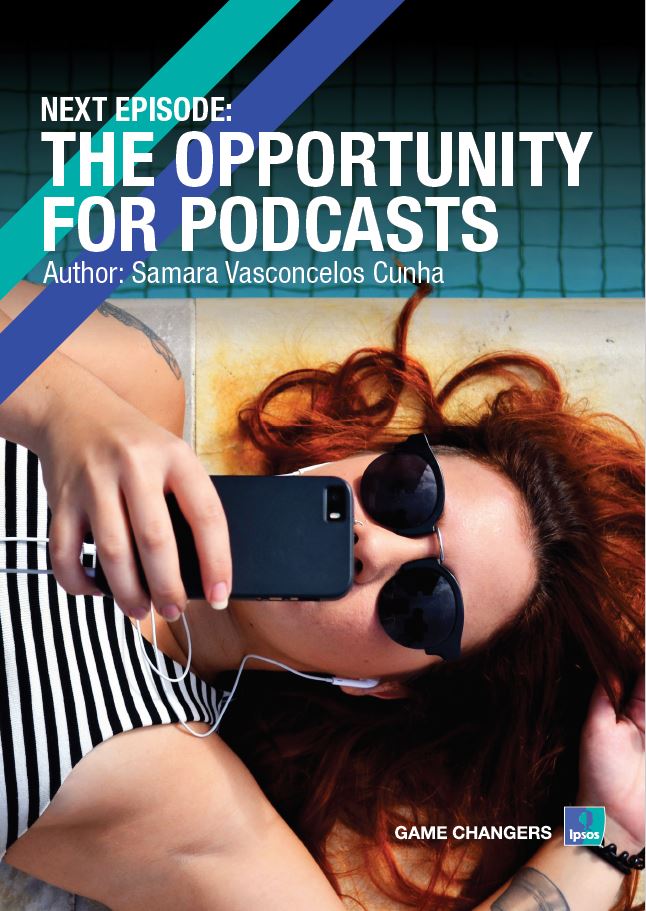 The growing popularity of podcasts presents new opportunities to engage with attentive and loyal audiences. A new case study from Britain finds nearly 10 million regular podcast listeners who access audio content in a range of genres in ways that fit in with their lifestyles. Our study finds out more about their habits and preferences.
Advertising has a special focus in this edition and includes our analysis of this year's Super Bowl commercials as well as a new white paper from Ipsos experts on how ads can encode positive memories. Meanwhile, The Power of You shows how brand assets – the cues and signals of a brand such as colours, logos, celebrities or music – can heighten the impact of creative advertising. It finds that visuals are effective as marketing tools, but audio is often underused.
Gender roles in advertising are also discussed in our recent webinar, which finds a majority of Americans agreeing that the presentation of gender roles in ads can impact perceptions in real life. This is based on findings from our recent What the Future publication on gender.
In a digital world, the telephone experience can still be a make-or-break moment for many customers. Our new white paper Mystery Calling finds that one-third of consumers who are left dissatisfied with how a call centre addressed their problem intend to stop using the company, or use it less. This means it is important to have performance measurement strategies across all channels.
This month sees us also taking a look at corporate reputation and answer the key questions around what it means, why it is important, and how businesses can unlock the value of it. Meanwhile, in an example of how reputation management responds to real-world issues, our UK team discuss how plastic packaging and waste has become a new battleground for companies.
Finally, we round up this month with the launch of the latest Ipsos Global Trends survey. This third edition sees us connecting the global to the local, providing a way to understand how human interaction shapes – and is shaped by – our world. Using advanced analytics and expert analysis, our team has identified 12 trends and 36 values that will dominate the world in the 2020s. We find more people worried that technology is destroying our lives, but simultaneously more people saying we need technology to solve our challenges. For this reason, we have called the report Understanding Complexity.
Download