The Most Engaging Ads of Super Bowl LIV
Humor, emotion, celebrity and music: according to our real-time study, these are the four elements that characterized this year's most emotionally engaging Super Bowl ads.
Leading the pack of over sixty spots for brands was Doritos "The Cool Ranch" ad, which at its peak successfully engaged 76% of those in our audience. This was followed by Google's "Loretta" (74%) and Michelob Ultra's "Jimmy Works It Out" (73%). No other ad exceeded 70%—though Little Caesars "Sliced Bread" and Michelob Ultra Gold's "Six for Six Pack" came close.
So, what was the secret sauce for these three ads? The lighthearted snack and beer brands based their ads on humor and celebrity, with Doritos adding a hearty helping of country trap music and Michelob Ultra a dash of late-night jazz. Conversely, Google broke through the noise with a deeply quiet ad that drew us in and made us cry, successfully humanizing a search bar and computerized home assistant.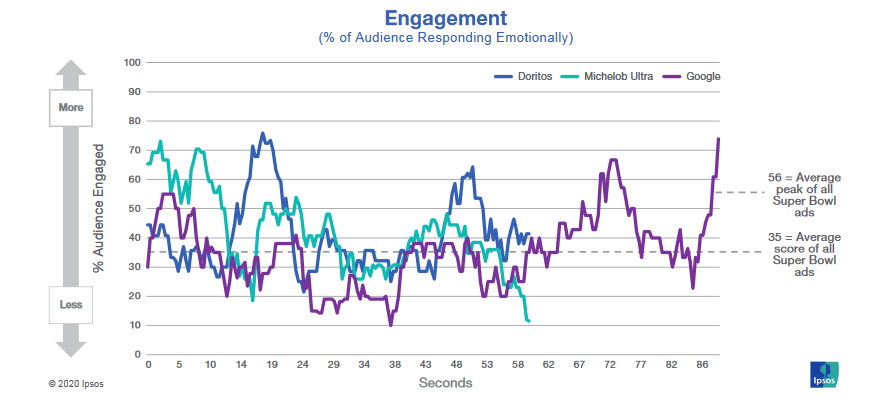 Download our detailed report to learn more about each brand's engagement strategies, and why they successfully resulted in lasting impressions.
Read more: