Features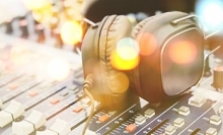 Discover Ipsos MRBI/JNLR
The latest JNLR/Ipsos MRBI report into radio listening is available here. It covers a 12-month period.
@damienmulley Hi Damien, TikTok isn't one of the networking/messaging apps we currently ask about but can look into… https://t.co/KGxYjMYGFL
2:09 PM - 18 February 2019
At Ipsos, we are passionately curious about people, markets, brands and society.
We make our changing world easier and faster
to navigate and inspire clients to make smarter decisions.