3 in 5 Indians expect quick recovery of economy post ending of lockdown: Ipsos 15 Nation Survey
Vietnam, China and India, most optimistic of early economic recovery; Spain, France, Italy, United Kingdom, Russia, Japan and Canada most pessimistic of early economic recovery.
According to a new survey by Ipsos, at least 3 in 5 Indians (63%) are optimistic of an early economic recovery, post lifting of the lockdown. Interestingly, India is the third most optimistic market in the pecking order, Vietnam (80%) and China (68%), being placed 1st and 2nd.
On the other hand, people in Spain (76%), France (72%), Italy (68%), the United Kingdom (67%), Russia and Japan (64%), and Canada (62%) feel most strongly against a quick economic recovery, in a survey of nearly 29,000 respondents conducted from April 9 to 12.
And pessimism is rife in most of the countries hit the hardest, and therefore a majority of people in 10 of the 15 countries polled by Ipsos, disagree that the economy will recover quickly once the lockdown from the coronavirus pandemic is over – suggesting a lasting impact.
The United States (the world's largest economy) displays polarized views - with nearly half of those surveyed (49%) disagreeing on a quick recovery, while 43% think it will happen.
"The Indian economy is fueled by domestic consumption. Once the lockdown is relaxed, consumer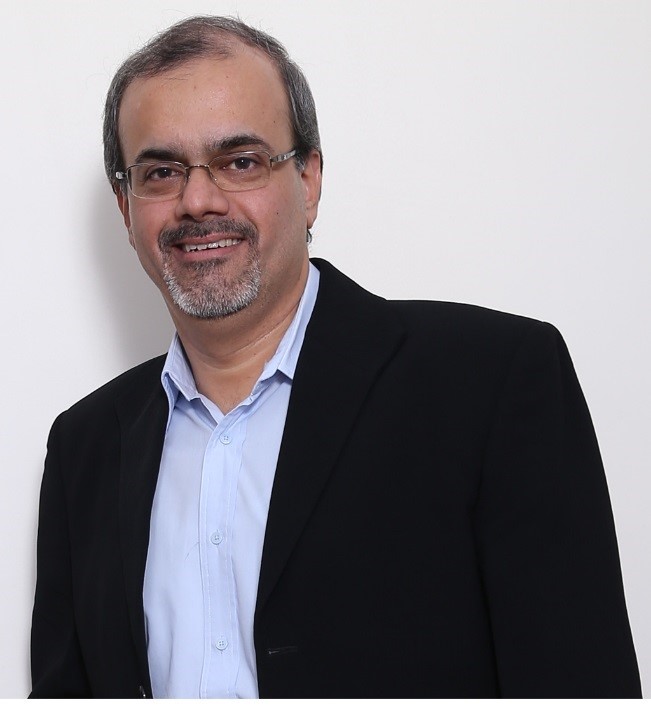 spending will pick up, if this optimism translates into action and we'll see some positive changes in the economic activity with demand and supply bouncing back. Also, the government is already devising steps in easing it for all the key stakeholders," says Amit Adarkar, CEO, Ipsos in India.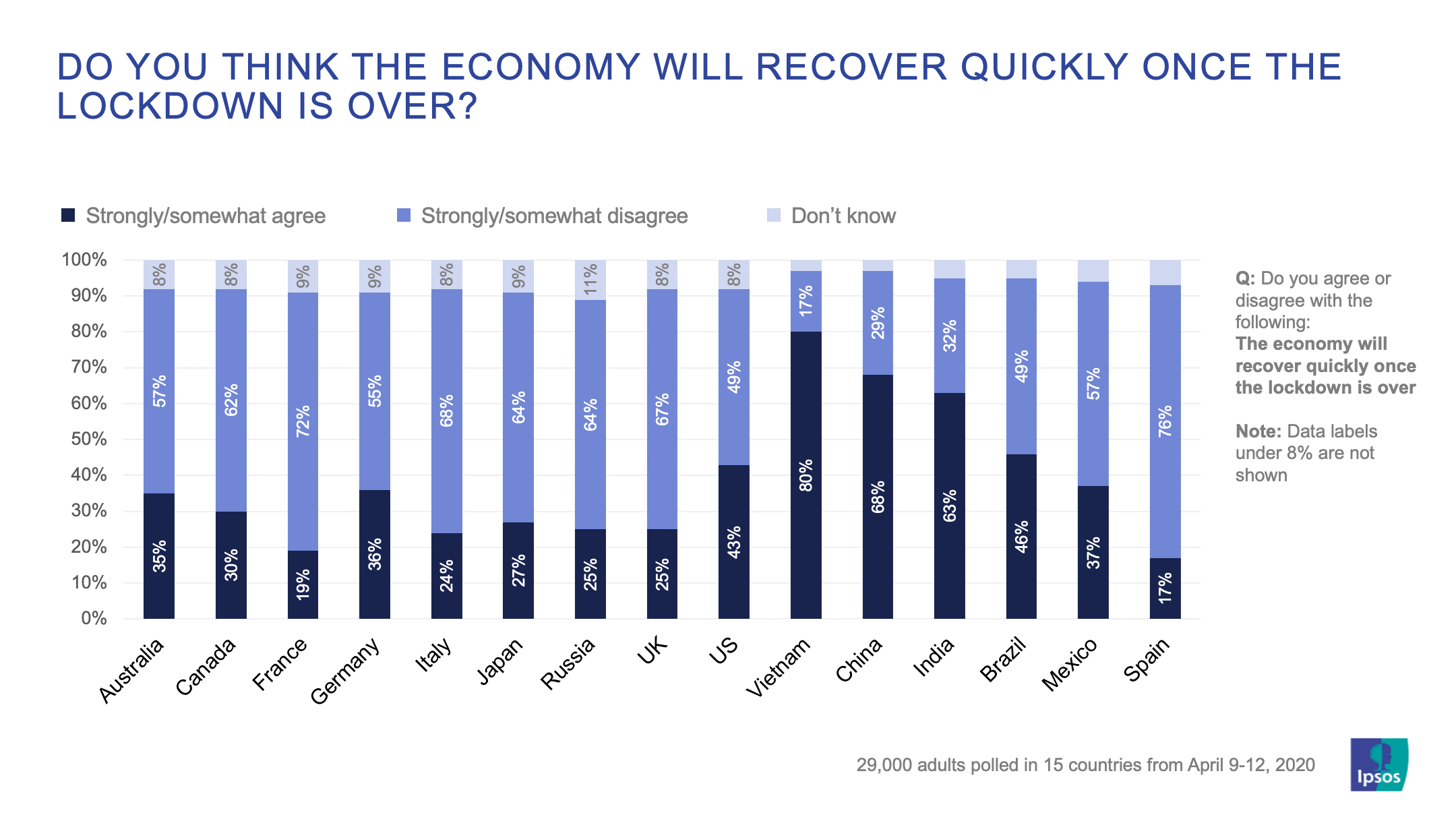 Over half of Indians, Brazil & Germans polled skeptical if restrictions and self-isolation work in stopping spread of COVID-19
In terms of actions taken, majorities in India (56%), Brazil and Germany (54%) say all of the restrictions on travel and mandates for self-isolation will not stop the spread of COVID-19.
That compares with majorities in China (63%), Australia (59%), Italy and Canada (58%), Spain (57%), the U.K., and Vietnam (54%) and France (51%) who think the restrictions do work.
Countries that have the seen the most significant change on this measure since mid-March are the ones where optimism has increased. Australia saw a drop of 17 percentage points in the number of those that agree the measures will not stop the spread of the pandemic, while the number of respondents in Japan fell by 13 points.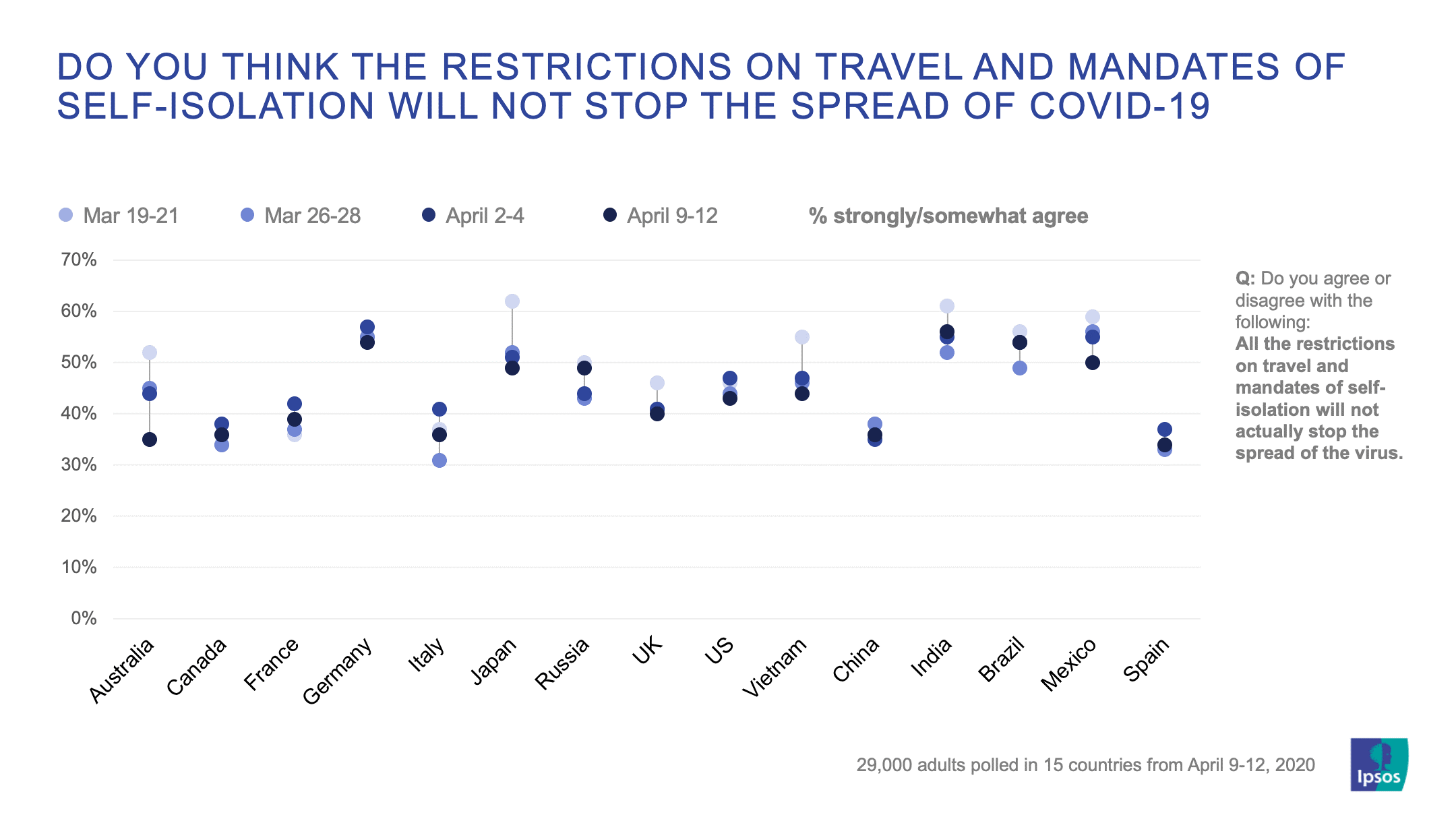 These are the results of an Ipsos survey conducted April 9th to 12th, 2020 on the Global Advisor online platform among 28,000 adults aged 18-74 in Canada and the United States and 16-74 in Australia, Brazil, China, France, Germany, Italy, India, Japan, Mexico, Russia, Vietnam and the United Kingdom. Where available, tracking results from previous studies, conducted through March and selected results from February are referenced by date.
To know more, please get in touch with [email protected], COO, Global Affairs, Ipsos