Features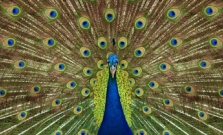 Discover Flair Collection
Launched in 2005, Ipsos Flair grew from a desire to combine Ipsos expertises, with a view to presenting a vision of society.
While FMCG companies are grappling with the slow down, they shouldn't miss out on the opportunity to relook and res… https://t.co/VC6dUFOciu
7:54 AM - 6 November 2019
At Ipsos, we are passionately curious about Society, Markets and People.
"Game Changers" – our tagline – summarises our ambition:
to provide true understanding and make our changing world easier to navigate,
so that our clients can make faster, smarter and bolder decisions.