Indian Workers strongly endorse adherence to COVID protocols at workplace - WEF-Ipsos Survey
Indian Workers & Global Workers strongly endorse adherence to COVID protocols at workplace - COVID and the Workplace – WEF-Ipsos Survey; Discomfort with lack of protocols, though not all pervasive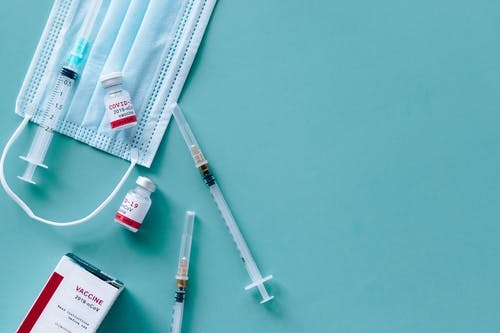 A survey by Ipsos and the World Economic Forum (WEF) among workers in 33 Countries titled COVID and the Workplace shows strong endorsement for adherence to COVID protocols  at workplace, both among Indian and global workers: 90% of Indian Workers polled want workers at workplace to be fully vaccinated (78% global workers agreed); 84% Indian workers support frequent COVID testing of those not vaccinated against COVID (74% of global workers held this view); and the 3rd necessary COViD protocol mentioned was of Wearing a Mask in Common Areas or when in proximity with other people endorsed by 93% Indian Workers (and 81% global workers).     
Discomfort for lack of COVID Protocols at Workplace, but not all pervasive
Reactions of workers were captured in case their workplace disregarded compulsory COVID protocols for workers of wearing a mask, of being vaccinated and of frequent testing for those not vaccinated. Notably, a lot of discomfiture was seen among workers: 38% of Indian workers said, would Be uncomfortable going to work there but go anyway; 29% Indian workers said they would either quit or work remotely (31% global workers); and surprisingly, 34% Indians workers (38% global workers) said they would be comfortable going to work there.   
"Majority of Indian Workers expect stringent COVID protocols to be the norm at workplaces – of being vaccinated, frequent COVID testing for those not vaccinated and mandatory masking, in the new normal. And workers don't  see themselves being comfortable in a workplace that would disregard these protocols. While 1 n 3 would quit or work remotely, interestingly 38% would go to work despite the discomfort and 34% would have no qualms about working at such a workplace. This attitude emanates more from lack of job opportunities and the reliance on salary. Technically, safety protocols should be a part of the company DNA and workplaces continue to focus on social distancing and sanitizing and running to 50% capacity," said Amit Adarkar, CEO, Ipsos India.              
Work model followed by Workers – it is back to the workplace for most
he survey found at least 6 in 10 (60%) workers in India said they are mostly/ always working away from home (66% of global workers held a similar view); 26% said they were mostly/ always working from home and 13% were following the hybrid model (of both workplace and home). 
"Life is limping back to normalcy. But it won't be a full house until the Omicron scare goes away. Workplaces have adapted to the hybrid model," added Adarkar.    
Pre-Pandemic work scene
71% Indian workers worked away from home pre-pandemic and 77% global citizens too. 12% worked from home and 11% worked hybrid (from office and home). 
Download