Earth Day: COVID -19 Experience Offers For Change Towards Sustainability
April 21st 2022: A new report by Ipsos shows that although COVID-19 has disrupted the way that we live, it has not dented people's concern for climate.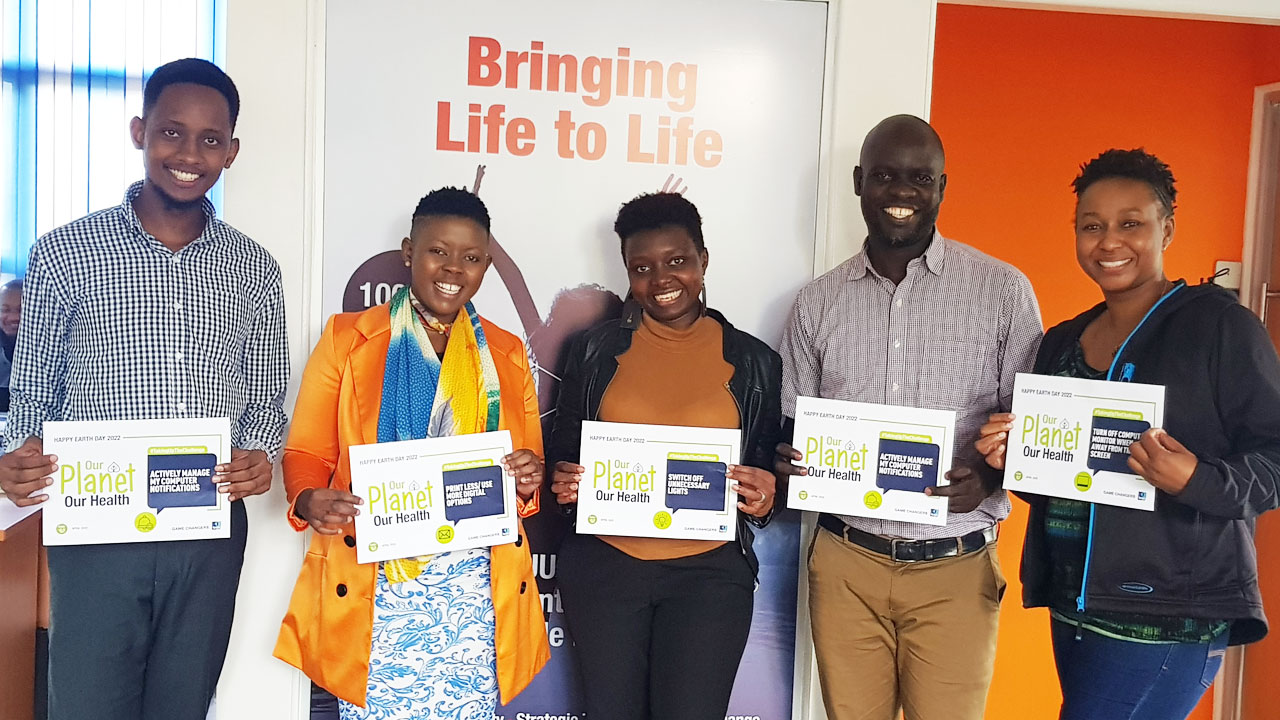 The report, Two Years On: Lessons from COVID-19, published on April 5, instead indicates that the pandemic offered us a key opportunity for change — to take a more sustainable approach that could protect the long-term viability of business and pay more attention to environmental and social outcomes.
Nearly half of the global population are recognising that their everyday actions have a direct impact on the environment. However, the evidence shows that people are far from aware of just how their lifestyles may need to adapt to save the planet.
For example, 59% globally believe that recycling waste as much as possible has a significant impact on CO2 emissions, while it is relatively minimal in comparison with other activities. And, overall, we see only slight increases in public willingness to change specifically high carbon emission behaviours since 2014, which poses a problem.  
This report presents Ipsos thoughts on some of the big themes that come to the fore in our research for businesses and governments around the world. The themes as we worked through hundreds of studies on different aspects of the crisis, we were struck by individuals' adaptivity and resilience in dealing with the obstacles put in front of them.
The themes are adaptation, widening inequality, resilience, mental wealth, unpredictability, population decline, communities, culture and countries, public trust, fear and risk, and expectations of the state.
On sustainability, the report indicates that by understanding the barriers to sustainable actions — whether structural social or educational — business and government can make the changes that will enable people to do their part.  
As we have seen from the Covid-19 experience, the public requires clear leadership from experts and those in power to collectively deal with the climate crisis effectively. They have given them a clear mandate to act. The question is whether, and how quickly, sustainability and climate action can become embedded into present structures.
When it comes to changing habits, the report indicates there rising pressure for government and business to lead action against climate change; our 2021 Earth Day study found two-thirds of the global public say they will be failing employees, consumers, and citizens if they do not. Globally, only 31% believe their market has a clear plan in place for how government, businesses, and people themselves are going to work together to tackle climate change.
Ipsos survey for the Global Commons Alliance found that 74% of people around the world think that their economy should prioritise the health and wellbeing of people and nature rather than solely focusing on profit. A similar proportion (75%) agree that the pandemic has shown that it is possible for people to transform behaviour very rapidly, while 71% agree the pandemic recovery is a unique moment to build societies more resilient to future shocks.
However, opinions are divided on whether tackling climate change should or should not be a priority in the economic recovery.  Globally, 36% agree climate change should not be a priority, while 35% disagree.  How will individual citizen-consumers react to the changes ahead?
Another Ipsos study with Tetra Pak reveals nearly half (49%) of the global population are recognising that their everyday actions have a direct impact on the environment. As people look ahead to how they might modify their lives post-pandemic, reducing food waste, avoiding overpackaging, and cutting back on car journeys are among the changes people expect to do in the future to limit their environmental impact.
Ben Page, Ipsos Chief Executive commented:
In drawing out these key themes, we tried to bring out both what the pandemic has revealed and what it has concealed. Our aim is to stimulate ideas, to help us all start to come to terms with what we have just witnessed — and to be well-prepared for a new and perhaps even more uncertain period ahead.
Chris Githaiga, Ipsos Kenya Managing Director commented:
"People were united across the world in implementing a raft of measures outlined by governments to contain the pandemic. The climate crisis can be dealt with too with clear leadership from experts and those in power. As individuals however, we can slow down global warming by implementing small more sustainable actions within our community. It is only when everyone plays his/her part that global warming that has caused serious changes to the planet can be addressed."
How Ipsos responds to the #ClimateChallenge (SDG 13):
In line with this year's theme 'Invest in Our Planet', Ipsos celebrates this day by promising to contribute towards saving Mother Earth and nurturing it for a better tomorrow. Did you know that…
Ipsos was the first international research company to subscribe to the United Nations Global Compact in 2008, respecting ten universal principles concerning human rights, labour, combating corruption and protecting the environment.
Reducing our environmental footprint is a core part of our Corporate Social Responsibility (CSR) programme. Every year we publish the amount of our Greenhouse gas (GHG) emissions. Ipsos's CSR committee has adopted a CSR roadmap for 2021-2023 and decided to launch two pilot projects to offset CO2 emissions from business travel in the UK and France.
Ipsos globally has committed to carbon neutrality by 2035.
Focusing on reducing our environmental impact and contributing to positively to our local communities, we have an active network of CSR representatives covering all our territories.
To reduce carbon emissions:
Every three years, Ipsos's CSR Committee adopts a sustainable development roadmap which includes new targets to reduce our CO2 emissions.
By 2023, we have committed to reducing the volume of our greenhouse gas emissions per employee to 2.05 tons (vs.2.56 tons in 2019) and to launch the roadmap that will lead to carbon neutrality in 2035.
Ipsos's annual greenhouse gas emissions report now covers all Ipsos countries. Our method to measure greenhouse gas emissions is based on the Bilan Carbone® methodology.