Using CSR to strengthen a brand
Corporate Social Responsibility (CSR) has become a popular business trend with many firms leveraging social initiatives to generate positive publicity and news coverage, to attract and hire best talents and to keep pace with their competitor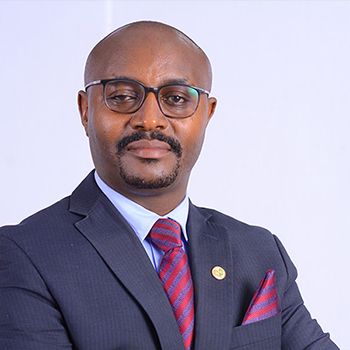 By Samuel Muthoka
Corporate Social Responsibility (CSR) has become a popular business trend with many firms leveraging social initiatives to generate positive publicity and news coverage, to attract and hire best talents and to keep pace with their competitors.
Many companies have also embedded CSR in their missions to attain prerequisite social and environmental standards for certification from parent companies and global standardization organizations.
Although companies employ different approaches and tactics towards becoming socially responsible, the goal of every strategy is to improve the social, environmental, and economic well-being of their community or society they are interacting with in their business operations.
Companies that engage in CSR are not only motivated by the desire for recognition or transforming lives but also to win the hearts of their stakeholders, especially consumers. Indeed, studies have shown that 60% of consumer purchase intention is influenced by perception of the company, against 40% perception about products. 
Organizations will therefore devote significant portions of their budget to improve lives without expecting a direct financial benefit, but with the end goal of winning the hearts and souls of their key stakeholders.
Investments in social causes may take the form of money, gifts in kind, employee time or other resources. Some of the current trends include businesses establishing foundations to encourage their employees and other external publics to give back to the society through pro bono work, cash donations and relief supplies, or offering employees paid time-off to volunteer at a local charity.
CSR, as a strategy, influences the performance of a firm in general perspective, and particularly it is expected to boost equity of a brand.
Times when CSR was considered as a measure of improving the quality of life of a society by being socially responsible about different aspects of society like hunger, poverty, environment, and work life of employees have passed by. The truth is that more companies are becoming successful by leveraging their community social initiatives to enhance their reputation and create top of mind consumer awareness about their products. The goal is to enhance the profitability and boost the development of companies.
A Winning CSR Strategy Should Be Anchored on Key Pillars of Development
In a world that has been shrunk into a village through digital technologies, consumers have become more aware of products and practices beneficial to the environment and society. Therefore, companies must embed CSR as a key pillar for shaping behavior, strategies, and objectives of corporations.
The COVID-19 pandemic provided prime opportunities for firms to demonstrate their commitment to helping communities deal with present challenges facing the world. Many that seized the opportunity were able to wade through the worst health pandemic by reaching out their communities through social initiatives. Ipsos 2021 report, Two Years On: Lessons from COVID-19 Times, found that although COVID-19 disrupted the way that we live, it didn't dent our concern for climate change.
In fact, the major highlight of this research was how the pandemic offered a key opportunity for change — to take a more sustainable approach that could protect the long-term viability of business and pay more attention to environmental and social outcomes.
Ipsos 2021 Earth Day study found two-thirds of the global public say government and business will be failing employees, consumers, and citizens if they do not take the lead in influencing actions towards reducing global warming responsible for climate change. Globally, only 31% believe their market has a clear plan in place for how government, businesses, and people themselves are going to work together to tackle the crisis.
According to the report on lessons from the pandemic, evidence shows that people are far from being aware of how their lifestyles may need to adapt to save the planet. For example, 59% globally believe that recycling waste as much as possible has a significant impact on CO2 emissions, while it is relatively minimal in comparison with other activities. And, overall, there is only slight increases in public willingness to change specifically high carbon emission behaviors since 2014, which poses a problem.
Consumers help build the brand equity of a socially responsible company by enhancing its future profits and goodwill. Therefore, business must turn up and play a leading role in addressing the climate change crisis. That is where CSR comes in as a handy tool in addressing the multi-sectional challenges posed by global warming.
In this era where climate crisis is the gravest challenge facing humanity, socially responsible entities will live to their reputation by establishing impactful community social initiatives around saving the planet. This will set them apart from the clutter of the philanthropic world.
The success of this requires a CSR strategy that is anchored on the social, environmental, and economic impact of the crisis. This way, firms can develop true and sustainable presence including the sustainable bionetwork for the organization.
At Ipsos CSR has always incorporated three critical elements – Social, Societal and Environmental. This information not only gives Ipsos insight into benchmarking performance, around the world, but also provides a basis for team improvement.
We believe social engagement activities can enhance the cooperative culture that would increase organizations' know-how and contribute to its reputation.
The writer is the Director, Center for Development Research & Evaluation with responsibility for East & Horn of Africa. ([email protected])