What Next for Brands as Global Economy Slows Down
The International Monetary Fund (IMF) Global Economic Outlook 2022 report revealed a slow-down in the global economy in the second quarter of this year, owing to downturns in China and Russia, and reduced consumer spending powers in the United States (US). Global downturns also referred to as recessions are widespread and sustained contractions of economic activity marked by declines in the gross domestic product of many economies.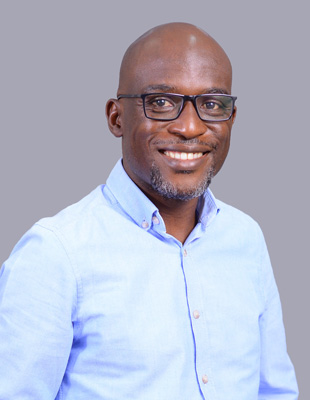 By Enock Wandera
The International Monetary Fund (IMF) Global Economic Outlook 2022 report revealed a slow-down in the global economy in the second quarter of this year, owing to downturns in China and Russia, and reduced consumer spending powers in the United States (US). Global downturns also referred to as recessions are widespread and sustained contractions of economic activity marked by declines in the gross domestic product of many economies.
The report outlook published in April and updated in July cites several shocks that have hit the world economy that is already bearing the brunt of the COVID-19 pandemic. Some of these include the lockdowns and negative spillovers from the ongoing invasion of Ukraine by Russia, including the Black Sea blockade that have led to high inflation rates across the world especially in the US, China, and major European economies.
The downturn in the world's three largest economies- the US, China, and the Euro area- have important consequences for the global outlook. According to the report growth slows from last year's 6.1 percent to 3.2 percent this year and 2.9 percent next year, downgrades of 0.4 and 0.7 percentage points from April.
In the US, the slowdown is manifested in the reduced household purchasing power and tighter monetary policy will drive growth down to 2.3 percent this year and 1 percent next year. In China, further lockdowns, and the deepening real estate crisis pushed growth down to 3.3 percent this year- the slowest in more than four decades, excluding the pandemic. And in the Euro area, growth is revised down to 2.6 percent this year and 1.2 percent in 2023, reflecting spillovers from the war in Ukraine and tighter monetary policy.
The IMF report shows that the outlooks for countries in the Middle East and Central Asia and sub-Saharan Africa remain on average unchanged or positive, reflecting the effects of elevated fossil fuel and metal prices for some commodity-exporting countries.
The rising prices of essential commodities such as food and fuel have caused widespread hardship, famine, and unrest. For the case of sub-Saharan Africa, the situation has been further worsened by drought ravaging several parts of the region especially in the Horn of Africa as climate change take its toll.
Brands have found themselves in tight situations in the midst of this global stalling of growth, which is hard to predict its end. It is therefore important to learn from history and understand how your company or brand can be affected by the unprecedented moment to help ensure it doesn't become a casualty.
According to Investopedia, recessions always result in sales and profits declines be it for big or small companies. Slowdowns in the global economy also led to limited credit access, slow collections, and business bankruptcies. Although the effects are the same for large and small businesses, the latter are at a more precarious state due to their lack of scale which exposes them to failure.
In times of recession, the market also witnesses changing consumer behaviors which companies must understand and align their brands to.  The wave of bad economic news is undoubtedly eroding confidence and likely buying power, driving consumers to adjust their behavior.
Many taking up a variety of steps to cope with the new reality where prices are rising more quickly than incomes making it difficult for many to afford basic commodities.
Studies show that many are preferring discounted stores with Bloomberg recent report showing that 50% of consumers are responding to inflation by pursuing promotions more aggressively.
According to the Harvard Business Review consumers prioritize consumption by sorting products and services into four categories during global slowdowns. These are essentials, which are necessary for survival, treats which are indulgences whose immediate purchase is considered justifiable, postponable whose purchase can be reasonably put off and expendables, which are perceived as unnecessary or unjustifiable.
Recessions always push brands to cut costs through reduced capital spending, research, marketing, and communication activities, and even layoffs. But these strategies have never paid off as they still find themselves in tighter financial situations that force many that see a slowdown as a crisis to fall and never rebound.
So, what should brands do to remain afloat during the current global slowdown while at the same time adapting to changing consumer lifestyles?
Research and history teach us that brands should look at the economic downturn as an opportunity. There are several tactics that have been tried and tested which can I recommend for brands to help weather the storm.
Forbes avers that when the economy is in a flux is the time that we need to treat brands as an assess and to invest more in them through rebranding.
As indicated earlier, during downturns many brands react by cutting their budgets on advertising and marketing. It has, however, been proved that brands that decreased advertising got in a more difficult position on the market compared to brands that kept or increased their advertising budget.
Rebranding offers a better way to refine brands and improve their perception among critical stakeholders such as customers, investors and employees who are also faced with hard economic times.
These players are also facing same economic conditions and are less likely to spend more and more likely to look for brands for stability, a sense of ownership and belonging, and reassurance that they can rely on their trusted brands to provide great products and services.
Brand building can help create or support the overall brand story and is more emotional, and persuasive to customers and other groups. But a good long-term marketing strategy would be one based on a mix of emotional and rational communication.
The global economic slowdown also offers brands opportunity to rethink their customers decision journey. Unlike 15 years ago where there was limited information to be relied on by consumers when making buying decisions, times have changed, and a potential buyer is more aware and has many options to choose from. In short, the customer journey has moved from linear path to circular and buyers will take more time gathering information on several brands before deciding which ones to drop.
During a crisis, consumers will even take more time on gathering information in the active evaluation stage than they do during other periods. They will take an extra effort to look at which alternatives are available, especially for products that the consumers need to be more heavily involved in, where the decision is complex, and the perceived value/ risk of decision is high. Creating top of mind awareness through advertising will therefore help.
And there is no opportune time to ramp up advertising campaigns than during the economic slowdown. The advertising budget makes up a big part of the marketing budget, meaning that when marketing gets cut in a lot of companies during a recession, the ad market becomes less crowded. The prices of ad spaces also start falling, which means an excellent opportunity to increase share of voice.
The other tactic is the use of power of consistency. Consistency is an essential part of rebranding which increases the value of your company by fostering equity and recognition. A consistent brand creates a strong, recognizable image in your customers' minds that builds awareness and loyalty.
This is also the time for brands play balanced and smart if they are to successfully implement a long-term marketing strategy that will see them thrive in the face of the economic downturn.
This calls a marketing investment strategy backed by data and a robust metrics tracking and reporting. When research is prioritized and insights shared with the broader team, brands can adapt plans to reflect what changing marketing landscape as the recession takes shape. 
Brands will also find it useful to adopt a multichannel marketing campaign to optimize sales and revenue performance. This requires proper messaging at the right time, with the right offer, to the right customer.
Brands can be able to leverage innovative digital technologies to streamline media buying, creative messaging, and analysis to generate scalable cross-platform advertising campaigns that make an impression.
At Ipsos in Kenya, we help brands to energize their innovations through data-centric research that offers insights on changing consumer lifestyles and the market landscape in different economic scenarios.
Our range of social marketing research offerings help brands take the best course of action to protect their investments and the hard-earned equity won in their advertising and brand campaigns. This helps brands to build and safeguard consumer trust and loyalty to not grow and rebound in the face of the current economic slowdown.
**The author is the Chief Client Officer, Client Organization at Ipsos in Kenya