Brand Health Tracking Key in Boosting Growth
Do you remember when you bought your current mobile phone? What about the first time you went to your favourite restaurant? And the first time you bought those tea leaves that make the perfect cup of tea? What made you choose these brands? Was it based on a recommendation? Was it advertising? That influencer on your social media feed? Or did it just tick your "must have" requirements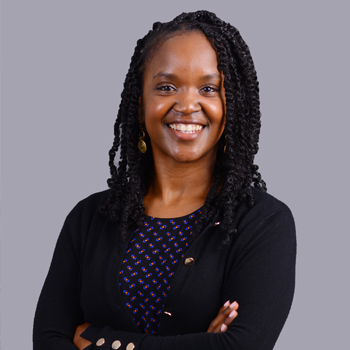 By Kui Kariuki
Do you remember when you bought your current mobile phone? What about the first time you went to your favourite restaurant? And the first time you bought those tea leaves that make the perfect cup of tea? What made you choose these brands? Was it based on a recommendation? Was it advertising? That influencer on your social media feed? Or did it just tick your "must have" requirements?
Deciphering these drivers for your brand is key. You do not want to invest in activities that don't mean much to your target consumer, whilst ignoring other aspects that would make them choose you over your competitor brand.
Consumer needs are constantly shifting, often in response to the economy and their own social environments. As their needs evolve, customers are becoming less loyal and expanding their search to companies and products that meet their new needs and expectations.
A 2020 survey for instance found that 60% of consumers were making more eco-conscious purchases following the pandemic. 
In such a world of ever-growing competition and continually evolving customer expectations, brands need to position themselves to secure and maintain long-term growth. This makes it imperative for organizations to employ robust brand health tracking systems that give useful insights to be used to improve brand customer experience and engagement. Brand health tracking systems also help companies understand and commit to causes and issues consumers are concerned about.
To say that brand health tracking is at the core of brand management is an understatement. It is essential for decision-making on brand planning and performance. It is the continuous measurement of your brand-building efforts against key metrics such as awareness, perceptions, purchase, future consideration, preferences, and likelihood to promote. These metrics are what paint a complete picture of a brand's overall health.
When organizations understand the overall health of their products in the market, they know precisely how to forge the strongest bonds with customers, whilst ensuring the delivery of prime customer experiences and enhanced engagement. This will not only enable brands to better retain existing customers but also to better acquire new customers for robust growth.
Let's think about your brand, again. You've set up your operations, ensuring your brand can reach your intended audience or potential consumer; how do we get them to choose you over your competitors? Well, it starts with building brand desire – your brand must be relevant to your target consumer and mean something to them. First and foremost, are they aware of your brand? Do they know you exist? Does the look and feel of your brand engage and resonate with them? What about your brand narrative – do they connect to it? Does it help them solve a problem, better than other brands in the market? Is it easily accessible at the right price and the right "package"?
Brand health tracking systems help to establish where your brand sits vis-à-vis your competitors across all these parameters and more. But why is understanding brand desire important? At Ipsos in Kenya, we have observed correlations between the strength of brand desire and the amount of money/number of products your consumer is likely to allocate to you over your competitors.
Secondly, mistakes happen. Perhaps one of your customers had a bad experience with one of your customer representatives, or maybe a customer purchased an expired batch of your products. Minimizing the negative impact of this is better done if your customer already loves you. How many times have you forgiven your friend, your child or spouse? Our research at Ipsos in Kenya illustrates similar behaviour, the more you love a brand the more likely you are to forgive it for a negative experience and still recommend it to your peers.
Understanding which levers mean more to consumers, allow you to optimise your brand management and therefore the consumers' experience of your brand. This is what we aim to guide you on with brand health tracker research.
At Ipsos in Kenya, we recognize that effective research requires more than good methodology. Along the way, we've learnt what makes research effective, so we strive for these factors to ensure maximum returns for our clients.
We recognize that keeping trackers alive means utilizing what makes them unique, therefore, we implement regular reviews to identify opportunities for continuous improvement.
Brand health tracking research is, therefore, an all-encompassing highly intelligible brand health ecosystem that is grounded in the dynamic context of people's realities. We start with understanding people, because brand growth comes from more people buying your brand more often and more easily. 
We go further by using behavioral science and analytics to reveal which brand activations across all brand channels and touchpoints drive your brand performance locally, regionally, and globally.
Kui Kariuki is a Senior Research Manager, heading the Brand Health Tracking and Creative Excellence Department in Ipsos in Kenya.