Ipsos Summer Insights - Fresh surveys on hot topics
Post-pandemic Housing Changes
How did the pandemic impact Romanian's habits related to housing and mobility? Among those connected to the Internet (the relevant universe for this survey), 1 in 4 state state having changed their housing since 2020. Moving out of the city, across the city or from one city to another, as well as moving from renting to owning have relatively similar shares among Romanians.

Post-pandemic Skills
"What new things did you learn during the pandemic?" Romanians developed new skills and abilities during recent years - from cooking (40%), self-care (mental health principles - 32%, eating/ nutrition - 25%, body care - 24%), up to doing sports (30%), DIY activities (22%) or even learning a foreign language (14%).
1 in 5 Romanians states she/ he did not learn anything new during this period – especially those aged 40+ (29%). Young people (18 to 24) show higher interest for sports (42%), self-care - mental health principles (38%), body care (38%), eating & nutrition (32%) – or foreign languages (27%).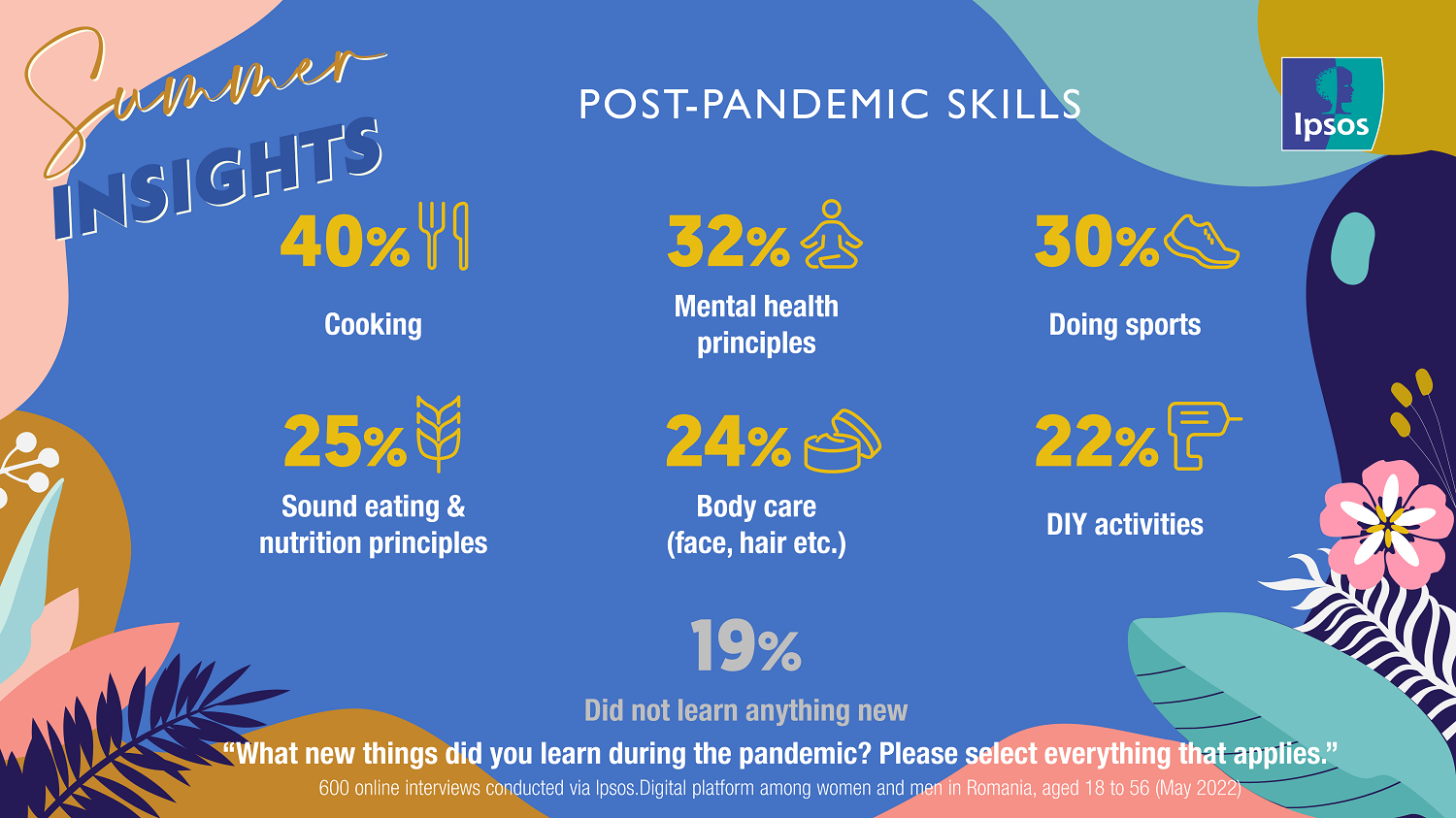 Payment Methods for Online Purchases
We asked 600 Internet users in Romania about how they usually pay for online purchases.
We are aware that the current pandemic led to a boost in eCommerce adoption, however little did prepare us for such a surge in the online card usage - pushing down on cash on delivery. On the opposite end, online installments are the least preferred payment method.
Cards reach top preference across Bucuresti-Ilfov region (78% for online payment and 17% on delivery). Young people aged 18 to 24 display the narrowest gap between cash on delivery (61%) and online card usage (58%).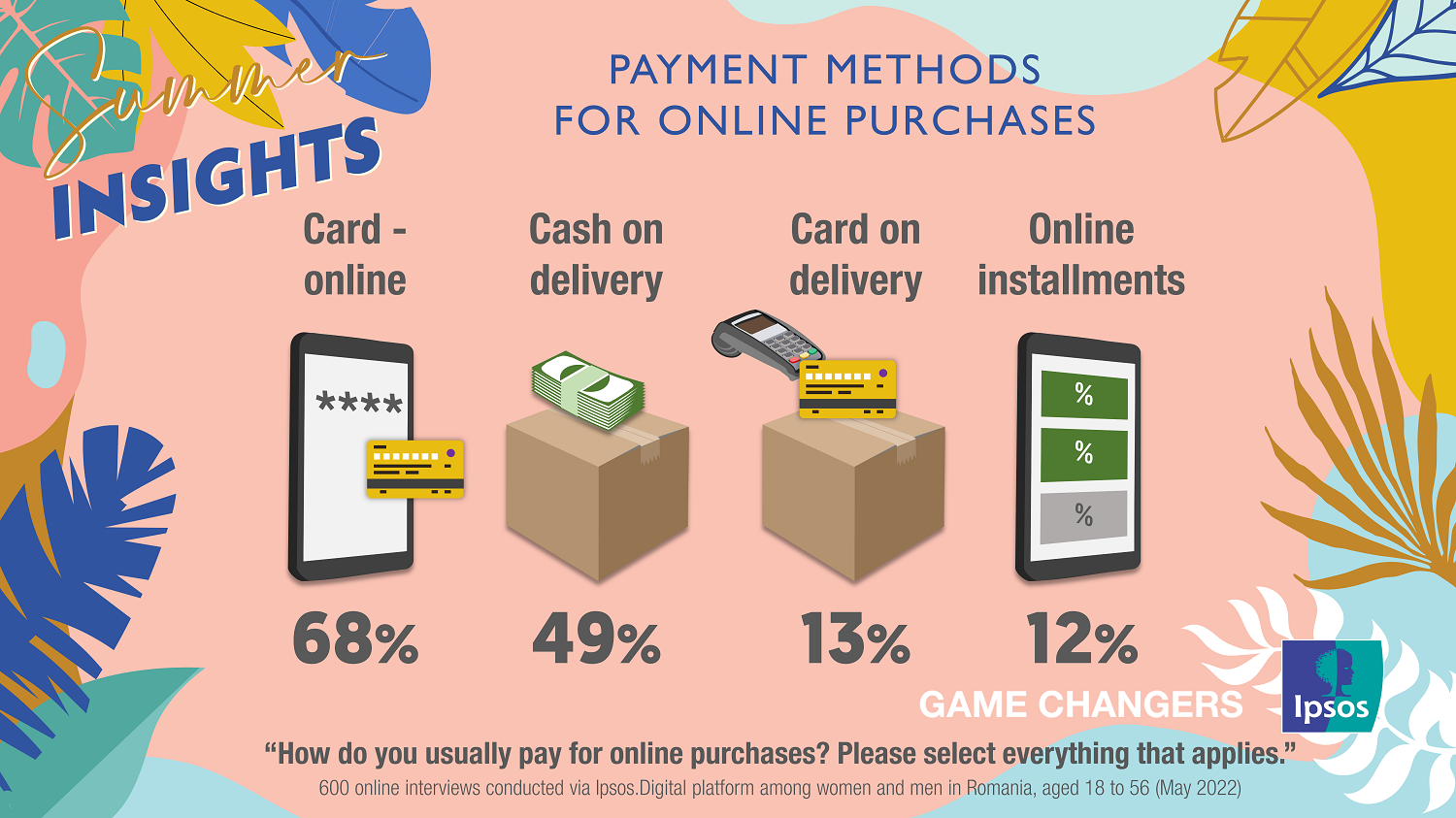 Four-day Workweek
7 in 10 Romanians support the adoption of the four-day workweek - either regardless of employer conditions or based on keeping the limit of 8 hours a day (fairly similar shares for each option). People aged 25 to 40 are more attracted to the idea (81%), while those aged 40+ appear more cautious. 28% of those in the 41 to 56 group reject the idea - either because of fearing that employers will not respect the agreement or believing this is simply irrelevant.
This survey was conducted during 26 hours - from scripting the questionnaire up to report delivery.