Làm sao để mỉm cười với khách hàng khi phải đeo khẩu trang? Service with a smile?
Mang đến dịch vụ khách hàng tốt trong khi phải đeo khẩu trang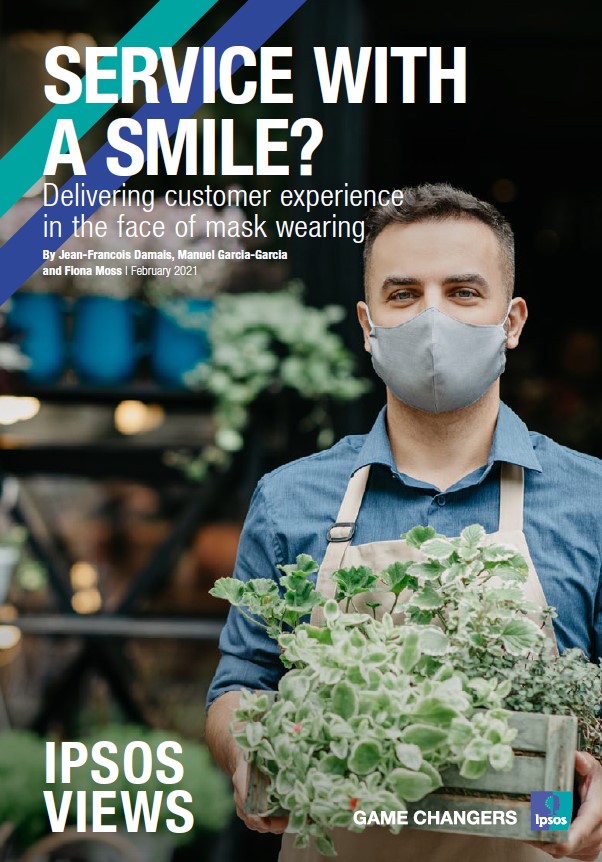 <English below>
Chính phủ nhiều nước trên thế giới đã yêu cầu một loạt các biện pháp bảo vệ sức khỏe, bao gồm cả việc đeo khẩu trang nhằm giảm nguy cơ lây lan của COVID-19. Nhiều quy định trong số này đã làm trải nghiệm của khách hàng về cơ bản có sự thay đổi, điều này đặt khách hàng và doanh nghiệp vào trạng thái không chắc chắn chưa từng có tiền lệ. 
Trong bài viết này, nhóm nghiên cứu về 'Trải nghiệm khách hàng' của Ipsos sẽ cung cấp một vài lời khuyên cho những ai đang thiết kế và cung cấp những trải nghiệm tích cực cho khách hàng, thứ đã và đang thay đổi do dịch Covid.
Nghiên cứu cho thấy việc đeo khẩu trang ảnh hưởng đến những mối quan hệ tốt đẹp giữa con người và cả trong việc xây dựng các mối quan hệ đó vì chúng ta không nhìn thấy biểu cảm trên khuôn mặt trong khi giao tiếp. Theo nghiên cứu của chúng tôi; hơn 4 trên 10 (43%) khách hàng cho rằng khẩu trang đang ảnh hưởng tiêu cực đến trải nghiệm của họ.
Không có bất kì một giải pháp thần kì nào, nhưng ngôn ngữ cơ thể, giao tiếp bằng mắt, mức độ âm thanh và thiết bị hỗ trợ hình ảnh là những yếu tố quan trọng để tăng tương tác giữa nhân viên và khách hàng.
Bài viết cũng trình bày về cách tiếp cận và hướng phân tích trong 'Thiết kế trải nghiệm khách hàng' của Ipsos, qua đó giúp các thương hiệu có thể hiểu, xây dựng, thử nghiệm và cung cấp trải nghiệm khách hàng tốt để từ đó mang lại cơ hội phát triển thương hiệu và tăng doanh số.
Mọi người có thể còn phải đeo khẩu trang trong một thời gian dài, vậy làm cách nào để các tổ chức có thể vượt qua rào cản từ chiếc khẩu trang để thu hút khách hàng quay lại, mua sắm và giới thiệu cho bạn bè, người thân trong khi vẫn đảm bảo an toàn sức khỏe? Câu trả lời có trong file đính kèm bên dưới.
---
Governments across the world have mandated a host of health and safety measures, including the wearing of face masks, to reduce the spread of COVID-19. Many of these regulations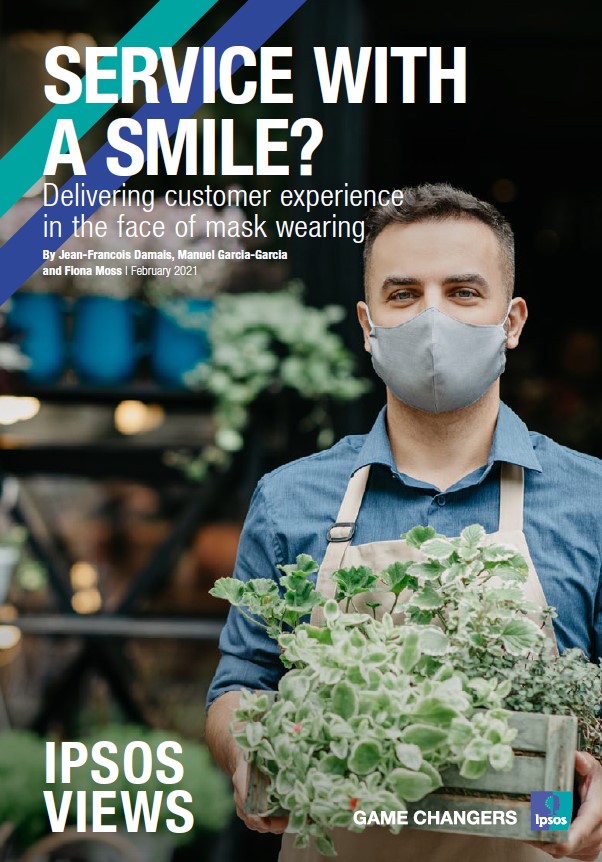 mean that customer experiences have fundamentally changed, putting customers and businesses into an unprecedented state of uncertainty.
In this new paper, Ipsos' Customer Experience team provides guidance for organisations charged with designing and delivering positive customer experiences within these constraints.
Research shows that face masks affect human rapport and relationship-building as they inhibit facial perception and communication. This is reflected in our study; over four in ten (43%) customers reported that face masks negatively impacted their customer experience.
There is no single magic solution, but important aspects to consider when facilitating interactions between employees and customers include body language, eye contact, sound levels and visual aids.
The paper also presents Ipsos' CX Service Design framework, which helps brands to understand, ideate, test and deliver customer experience that will deliver on brand promises and desired business outcomes.
With mask wearing likely here to stay, and for some considerable time yet, how do organisations create meaningful 'masked moments' that encourage customers to return, spend and recommend, while also ensuring that customers and staff stay safe?
Download