Keeping the dream relevant: Rethinking how to deliver the luxury experience
What challenges does a post-pandemic world with new inflationary pressures bring for brands aiming to deliver compelling luxury experiences and value propositions?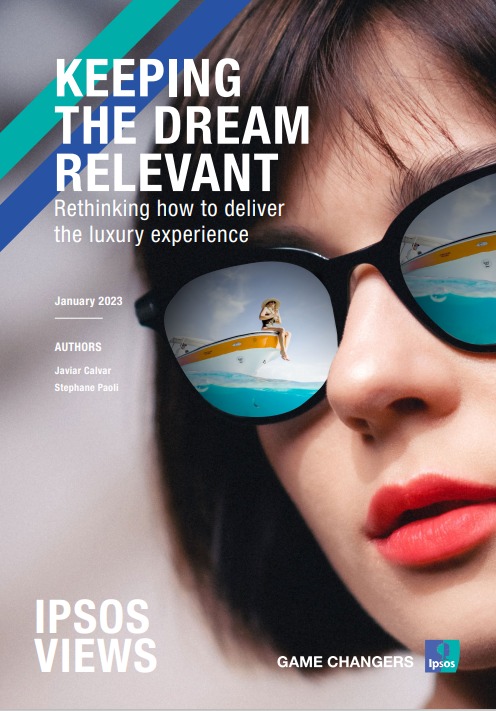 There is no 'one-size-fits-all' approach to defining what luxury is. Unlike other industries, it cannot be defined by its functionality – if you simply want to be able to tell the time, you do not spend 5,000 euros on a watch.
Yet there are two dimension that are common across luxury. First is the aspirational dimension: fundamentally, luxury is about making people dream, fulfilling people's need for self-actualisation.
The second dimension is its exclusivity: luxury typically comes with entry barriers. Price is often one, making the product or service unaffordable to many. However, exclusivity can also be created through inaccessibility, limited editions, availability only in specific locations or via lengthy waiting lists. The exclusivity of luxury plays into its first dimension, its unattainability driving the aspiration.
What impact has emerging from a pandemic straight into a period of inflationary highs had for luxury brands? What obstacles does the new 'post-pandemic' world pose? In this paper we answer these questions and explore how luxury brands can stay successful given new challenges, and how they can continue to deliver compelling luxury experiences and value propositions.
Download the paper here for an in-depth look at how the world of luxury has changed, examples of brands leading the way in adapting to these changes and actionable insights, including guidance from Ipsos on how to achieve success in this 'new' world, recognising the power of CX Service Design and Mystery Shopping, among other research tools.
What has changed
Certain trends were already underway before the outbreak of the pandemic, but have been accelerated as a result.
Digital has become a fundamental aspect of luxury
Brands that ignore this will risk losing customers who will shop elsewhere online.
Touchpoint ecosystems have become more complex
Customer-centricity is more important than ever: a new realisation for an industry that has historically prided itself in being product (or creation) centric.
There is a pressing need for luxury brands to integrate their digital, human, and brick-and-mortar assets
Digital and brick-and-mortar do not present an 'either/or' question, but should work together to create a richer customer experience.
---
Consumer-centricity is more important than ever, which is a new realisation for an industry that historically has prided itself in being product (or creation) -centric
---
How to adapt
To stay successful, luxury brands must focus on the experience they deliver and ensure that it continues to deliver a consistent, distinctive aspiration at each point where people interact with it. 
Brands must think more holistically about the experiences they deliver and ensure they are:
Customer-centric
An essential dimension of luxury is its ability to make people – targeted customers or not – dream. But paradigms have changed and customers are no longer adapting themselves to the brand universe. Luxury brands must therefore be in tune with the evolving dreams, aspirations and values of both its customers and the wider population.
On brand and distinctive
Digital technology involves a wide range of assets which must be brought together in a cohesive, consistent way. Brands should focus on adapting their wider experience strategy to ensure that consumers enjoy the same branded, distinctive experience regardless of which touchpoint – digital or not – they use to interact with the brand.