Designing a 'Smarter' Mystery Shopping Programme
Seven steps to building a successful mystery shopping programme and increasing return on investment.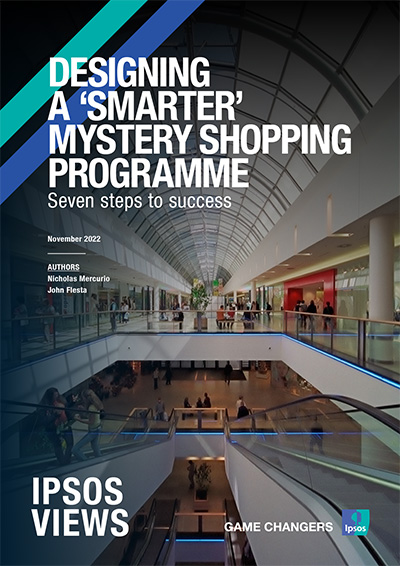 Endless research studies show that brands that provide customers with a superior experience compared to their competitors achieve greater customer loyalty, higher profits and better returns for shareholders.
But a convergence of factors in recent years has made delivering an exceptional customer experience increasingly difficult.
Consumer expectations have increased, the retail environment has evolved from multichannel to omnichannel and now to convergent commerce, there has been a wide-spread adoption of online and mobile brand interactions, and social media has given individual consumers new power.
Against this backdrop, mystery shopping ensures that brands consistently deliver on the promises they make to customers; that standards are met every time and at every touchpoint.
When used effectively, mystery shopping research can be a powerful performance management tool that creates awareness around important standards/initiatives and drives organisational behaviour change.
However, in our experience of designing and implementing enterprise-wide mystery shopping programmes, we often find that organisations are misusing the methodology.
In this paper, we share seven steps to mystery shopping success:
Start with strategy
Design with the customer in mind
Define shopper and shop requirements
Design a sound questionnaire
Create realistic shopper scenarios and thorough briefing materials
Formulate a smart and strategic sampling plan
Design an analytics plan
Leveraging these steps will help improve the design and operational execution of your mystery shopping programme, drive more impactful results, and help create true behaviour change across your organisation.
To find out more about increasing the long-term impact of mystery shopping in your enterprise, read Designing a 'Smarter' Mystery Shopping Programme.