Conversations with AI: How generative AI and qualitative research will benefit
Generative AI could be an enabler to deliver faster, cheaper, and better research results, but the key is asking the right questions.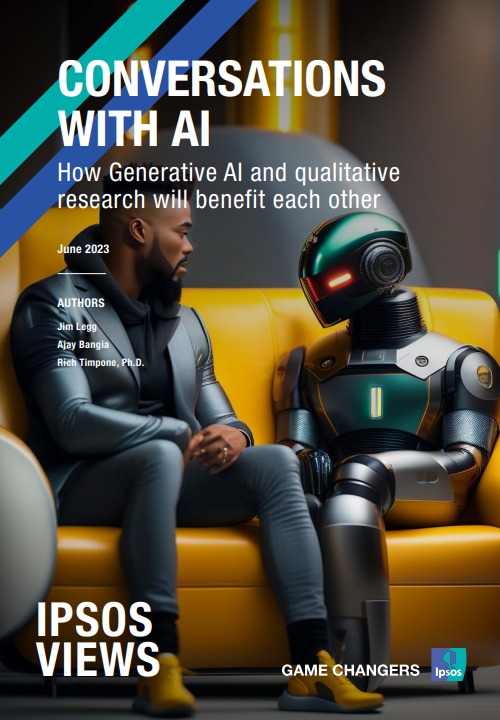 Every conversation starts with a single question, and sometimes when the question isn't good, it ends with a single, uninformative response. We know that the questions we ask can greatly impact our understanding of the world and our actions.
A poorly crafted question can lead to a distorted perception of reality and misguided actions, while a well-crafted question can lead to accurate and insightful answers. This sentiment applies not only to human conversations, but also to prompts in the context of Generative AI.
In the first paper in our series on Generative AI, we highlighted what we should expect during the coming period, as well as our thoughts on limits, risks, and threats and how we should evaluate these tools using the criteria of truth, beauty, and justice.
In Conversations with AI, we look at the need to align with experts in the art of the question that can get the most out of AI solutions, including quality and accuracy, while defending data privacy.
For researchers, AI can generate human-like responses and accelerate ideation, insight discovery and concept testing. But AI's claims aren't always factual, so human judgment is still needed to query AI, train models and apply outputs. However, we see generative AI as a powerful enabler to achieve faster, cheaper, better research.
The key is asking insightful questions. Just as understanding how to engage different people with probes and follow-ups is an essential human skill in qualitative research today, understanding how to build on past prompts and the effect of order on different platforms translates directly to the AI world.
Effective prompts should provide context, questions, data examples. They should specify output structure, format, tone, and data type.
Iterating with experts and AI to refine prompts delivers increasingly accurate answers. Specialists in engaging with AI will succeed. Understanding how AI responds to prompts, as qualitative researchers do with people, is key.
Creating quality prompts is an art that requires substantive domain knowledge, as well as understanding the nature of questions alongside knowledge of the different AI platforms.
Conversations with AI highlights that the combination of prompt engineering with domain knowledge, high quality data, and AI models trained on research frameworks will birth a new scientific approach: Iterative Sciences.