Features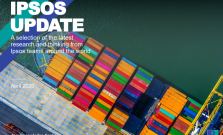 Discover Ipsos Update
This month's research digest from Ipsos around the world looks at headlines of the coronavirus crisis, while exploring a range of different topics, including gender equality at work, digital health and the sustainability agenda.
The MNP Consumer Debt Index currently sits at 93 points (-3pts), reaching the lowest point ever recorded. Consumer… https://t.co/GxLVwhhW9w
1:00 PM - 2 April 2020
At Ipsos, we are passionately curious about Society, Markets and People.
"Game Changers" – our tagline – summarizes our ambition:
we provide true understanding and make our changing world easier to navigate,
so that our clients can make faster, smarter and bolder decisions.