Ipsos adopts Canadian Research Insights Council (CRIC) Seal
Recognizes Ipsos' commitment to world-leading standards and ethics
Toronto, ON — In an environment where fraudulent behaviour has undermined the public's trust in marketing, the Canadian Research Insights Council (CRIC) has identified the need to recognize companies that are committed to the highest standards and ethics. The result is the Accredited Agency Seal — awarded to those companies that not only subscribe to these standards, but are able to pass a rigorous audit.
Ipsos, Canada's premier marketing research and insights agency, has been awarded the right to use this Seal.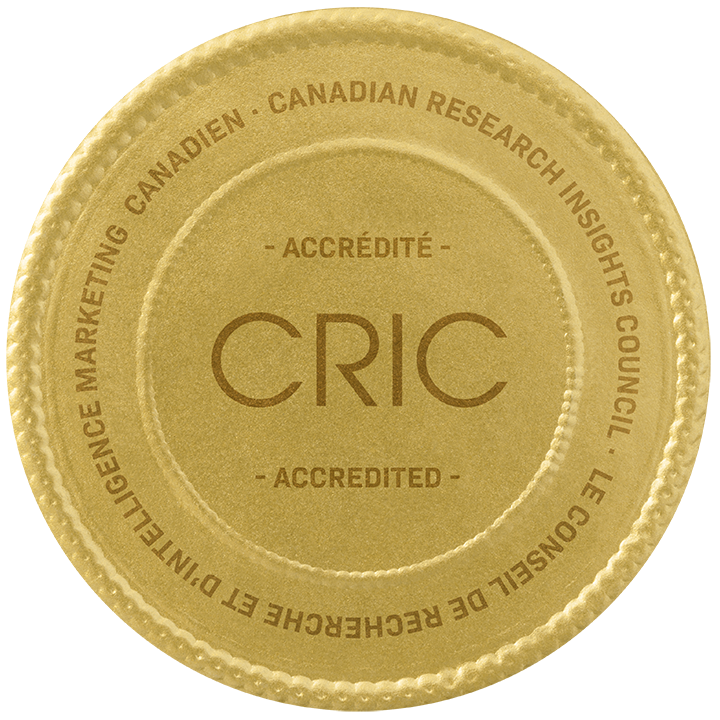 "Ipsos is proud of its leading role in the Canadian marketing research industry", says Ipsos Country Manager Gary Bennewies. "Our commitment to the highest standard of ethics is the reason why we are part of CRIC. We need to earn the public's trust on a daily basis, and the Accredited Agency Seal is a symbol that they can trust us."
The Seal will appear on the company's website and all communications material.
The Canadian Research Insights Council (CRIC) is the nation's voice of research, insights and analytics. It represents the highest standards, ethics and best practice in the industry, with an eye on protecting the public's interest.
For more information on this news release, please contact:
Elen Alexov
Marketing Operations Director, North America
+1 778 373-5136
elen.alexov@ipsos.com
About Ipsos
Ipsos is now the third largest market research company in the world, present in 90 markets and employing more than 18,000 people.
Our research professionals, analysts and scientists have built unique multi-specialist capabilities that provide powerful insights into the actions, opinions and motivations of citizens, consumers, patients, customers or employees. Our 75 business solutions are based on primary data coming from our surveys, social media monitoring, and qualitative or observational techniques.
"Game Changers" — our tagline — summarizes our ambition to help our 5,000 clients to navigate more easily our deeply changing world.
Founded in France in 1975, Ipsos is listed on the Euronext Paris since July 1st, 1999. The company is part of the SBF 120 and the Mid-60 index and is eligible for the Deferred Settlement Service (SRD).
ISIN code FR0000073298, Reuters ISOS.PA, Bloomberg IPS:FP