Curated insights lead Jacobsen's new brand strategy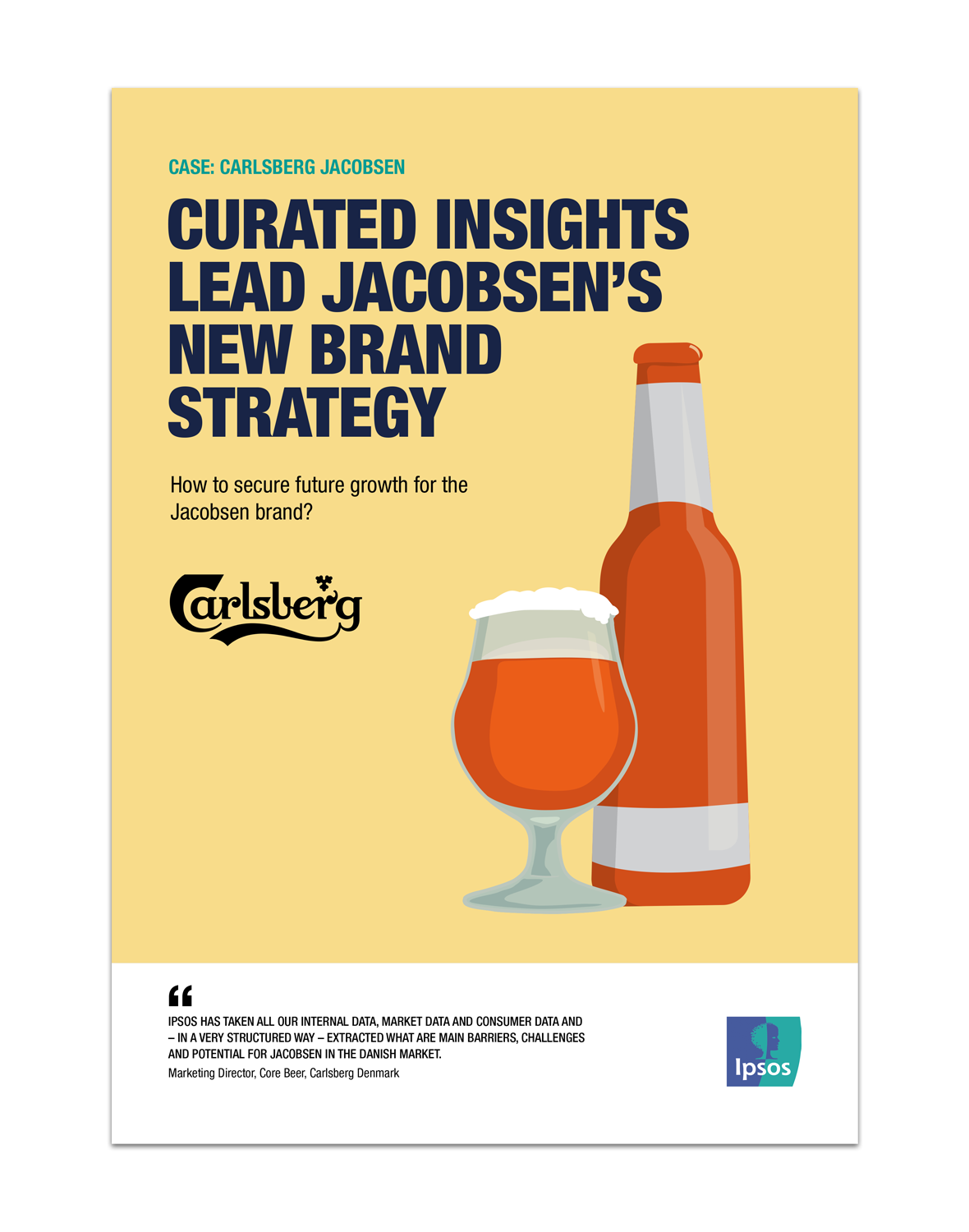 Even though most beer drinkers know the Jacobsen beer brand, it lacks true impact in the marketplace. In order to set out a new strategic direction for a strong brand re-activation, Carlsberg needed a deep dive into existing knowledge about emotional drivers, market performance and growth potential for Jacobsen in its key demand spaces.
The collaboration with Ipsos to curate on all existing data and transform it into insights that create a sustainable business impact, proved to be the right approach. Based on both former Ipsos market research for Carlsberg and lots of other data sources, the Ipsos team cut through enormous amounts of information and helped not only to set the right diagnose but also to activate the insights internally to have a real impact.
Ipsos has taken all our internal data, market data and consumer data and - in a very structured way - extracted what are the main barriers, challenges and potential for Jacobsen in the Danish market
- Marketing Director, Core Beer, Carlsberg Denmark
Download