Insight Out: an Ipsos UU podcast
Insight Out is a monthly podcast exploring emerging trends, budding innovations, and creative ways to get closer to real people in real life. Here you can listen to the latest episodes of season 3.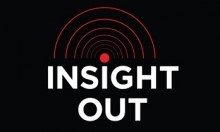 Welcome to Insight Out, a podcast hosted by Ipsos UU. Each month, our hosts will interview dynamic experts from across the insights industry, including within Ipsos, to expose truths, evoke empathy, and fuel business growth now and into the future.
Too often, voices from the margins are overlooked and unseen among our blind spots or drowned out by the masses. In this third season, we'll aim to get a better understanding of what motivates and drives various fragmented and marginalized communities, and the value of Equity, Diversity & Inclusion in our organizations and brands. We'll explore how brands can connect with these cohorts and why big change starts with small stories.
Subscribe today: Spotify · iTunes
Season 3, Episode 2: Evolving the Culture of Gender with Radhecka Roy and Sue Phillips
In this episode, we explore what it means to be a woman in 2021 and how womanhood is shaped by both a culture of gender and the larger social culture. We discuss implications for empowerment and gender balance for both brands and the workplace, and what emerging gender assets companies can tap into to move the needle.
Our experts are Radhecka Roy, Ipsos' Global Service Leader of Strategic Curation and Cultural Transferability, and author of a new Ipsos study, Being Women: Moving from Equality to Freedom, A Cultural Perspective of Femininity & Empowerment in China, France and USA; and Sue Phillips, Ipsos' Global Insights for Impact Lead and Head of our Global Gender Balance Network.
Season 3, Episode 1: Listening to Unheard Voices with Luciana Obniski
Luciana Obniski, our UU Head Curator from Brazil, discusses the importance of hearing from all voices when doing research, especially those that typically fall outside of the margins. Too often, important voices are overlooked and unseen among our blind spots or drowned out by the masses. Yet, often it's the "small" voice that can initiate the biggest change.
You can also listen to seasons 1 and 2 of Insight Out, and remember to subscribe to the channel on Spotify or iTunes.